Power and Piety: Spanish Colonial Art
25augAll Day08decPower and Piety: Spanish Colonial ArtEXHIBITION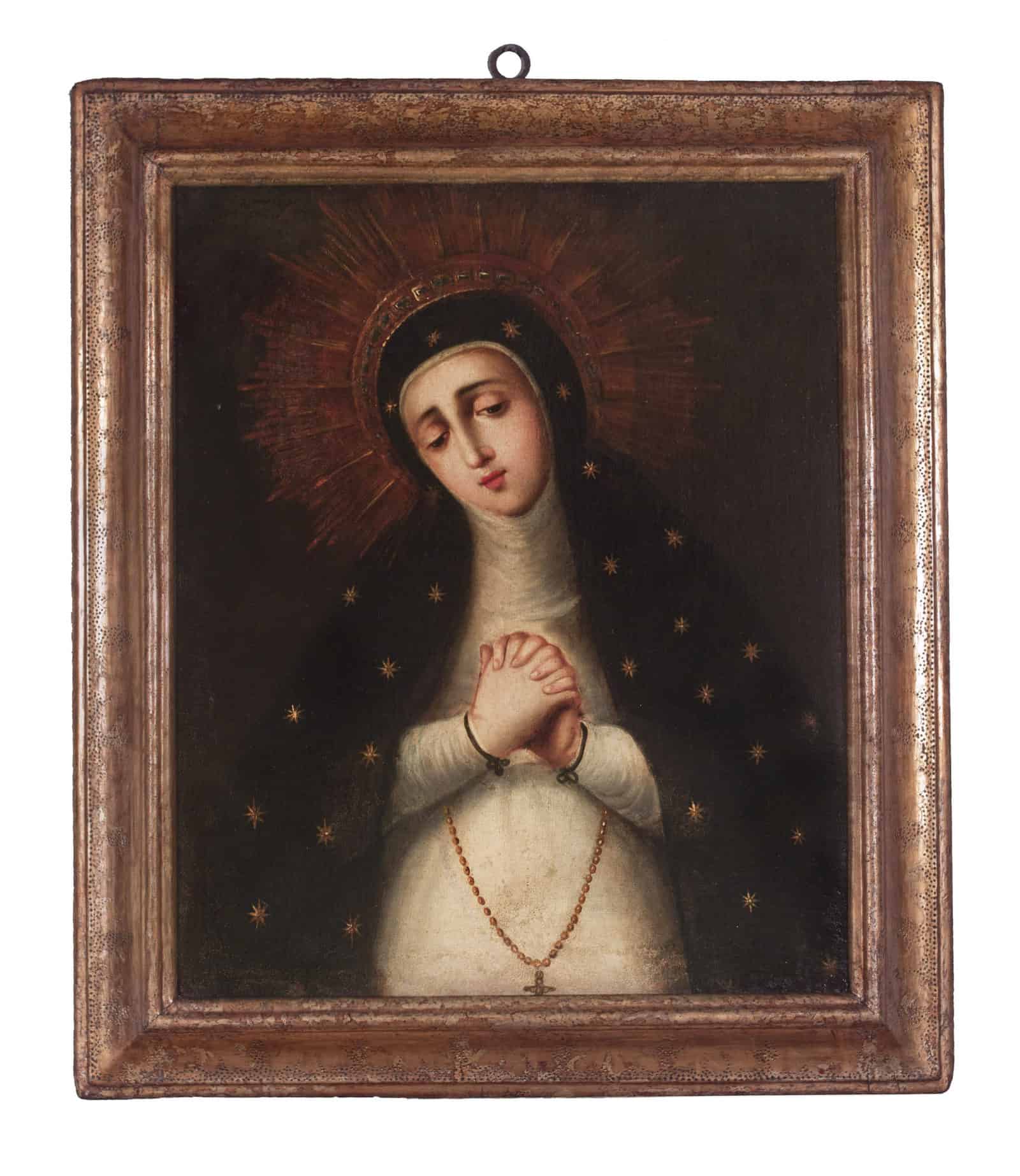 Event Details

From the late seventeenth century until the 1820s, vast profits from cattle ranching and the cultivation and trading of tropical crops turned Spanish American elites from cities in the Caribbean basin into some of the wealthiest people in the New World. The production and trading of religious art during this period was centered on high-end pieces for churches, the local nobility, and wealthy individuals; their fine craftsmanship rivaled that of luxury goods imported from Europe. More affordable—and less refined—artworks were produced in large numbers for the homes of people of lesser means.

Painters, sculptors, gilders, silversmiths, and cabinetmakers created pieces of the finest craftsmanship to compete with luxury goods imported from Europe. They benefited from a vast supply of assorted raw materials from the Americas that included not only precious metals such as gold and silver but also rare wood varieties with colors and grains of unmatched richness, and unique local pigments.

Through fifty-seven paintings, sculpture, silver pieces, furniture, and other decorative devotional objects, this exhibition showcases a wide range of artistic production and the finesse of local masters. It offers an exceptional opportunity to learn more about the daily life and religious practices of colonial Latin America and sheds light on the nature of commercial exchange in the region.

This exhibition, featuring Christian art of the seventeenth to nineteenth centuries, complements the Museum's Kress Collection of primarily earlier European religious art and demonstrates the cross-cultural influences between the Old and New World.

This exhibition is co-organized by the Museum of Biblical Art, New York, and Art Services International, Alexandria, Virginia. The works are drawn from the Patricia Phelps de Cisneros Collection—a component of the Fundación Cisneros which was founded to enhance the appreciation of art from Latin America.

The exhibition program at the Museum is supported through the generosity of the Harry C. Trexler Trust, Julius and Katheryn Hommer Foundation, The Century Fund, Bernard and Audrey Berman Foundation, Leon C. and June W. Holt Endowment, Martin Guitar Charitable Foundation, Pennsylvania Council on the Arts, National Endowment for the Arts, and the Friends of the Museum.
Juan Pedro López (Venezuelan, 1724–1787), Our Lady of Solitude, eighteenth century, oil on canvas. Courtesy of the Coleccíón Patricia Phelps de Cisneros
more
Time

August 25 (Saturday) - December 8 (Saturday) EST