The Experimental Printmaking Institute (EPI) is a professional printshop located on the Lafayette College campus. EPI is committed to promoting student learning, community engagement and interdisciplinary exchange through collaborative print projects, inviting prominent artists from a variety of fields and backgrounds for up to one week residencies to work on print related projects. Working with student assistance, a master printer and with access to Lafayette College's abundant resources, visiting residents have the time and support to work on projects that would be impossible to realize in traditional printmaking workshops. Interdepartmental relationships allow us to offer cutting edge technologies and professional expertise, in addition to the traditional, digital and industrial forms of printmaking offered at EPI. The resulting artistic innovation is a priceless experience for students who see firsthand how artists from a variety of fields, make and think through their work.
LEARN MORE ABOUT THE EXPERIMENTAL PRINTMAKING INSTITUTE 
Artists Featured at Cocktails & Collecting 2021: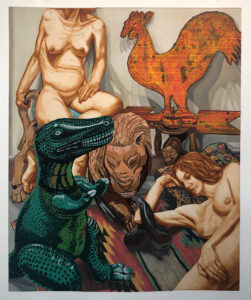 Philip Pearlstein was born in Pittsburgh, PA, in 1924. In 1941, his junior year in high school, he received his first recognition when awarded first and third prizes in Scholastic Magazine's 14th National High School Art Exhibition. Upon graduation from high school in 1942, he enrolled in the Carnegie Institute of Technology but the draft limited his attendance to one year. After discharge from the army in 1946, he returned to Carnegie Tech where he received his BFA in 1949. Upon graduation, he moved to New York City where he pursued work in graphic design and received a Master's degree in art history from New York University in 1955.
Pearlstein worked as a graphic designer for Life Magazine before becoming an instructor at the Pratt Institute, and then a professor at Brooklyn College; he has also served as a visiting artist at several prestigious institutions throughout the country. His work has been exhibited in several solo exhibitions throughout the United States with paintings in the collections of over 70 public art museums. Pearlstein served as a President of the American Academy of Arts and Letters from 2003-2006 and currently lives and works in New York.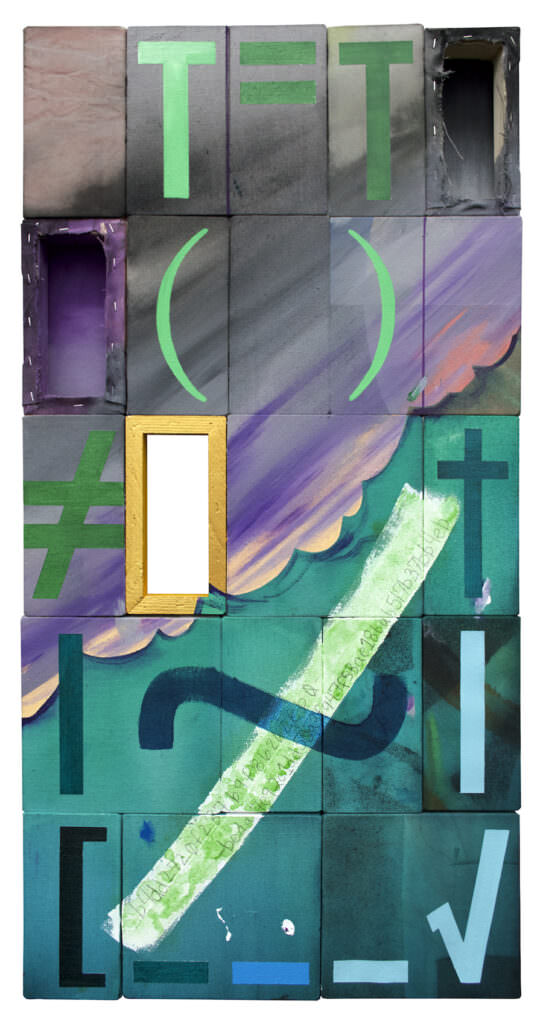 Michael Kondel celebrates and revels in the wreckage from the collision of new technology and culture, as well as the coexistence we have with new systems.  Through abstraction he aims to bring the viewer closer to the constant tug of war between the primal and the avant-garde.
Born in the eighties, Kondel holds a critical lens to the impact of the internet, a global world view and the advancement of technology.  Excited to tear down traditional ideologies and watch the impact it brings, he also notates some skills and ways of life to preserve. He is aware of where he came from and loves to forget as he becomes a new American. His work contemplates the complex strengths and shortcomings of himself and others on the threshold between the real and the virtual.
Raised on a farm outside of Flint, Michigan, Michael Kondel received his BFA at SUNY Purchase, NY. After working as a Master Printer for seven years while exhibiting, Kondel recently finished his masters degree at the Pennsylvania Academy of Fine Arts. Recently Kondel was a resident at Arts, Letters and Numbers residency and The Wassaic Project residency in NY before setting up studio in Easton to begin teaching painting at Lafayette College.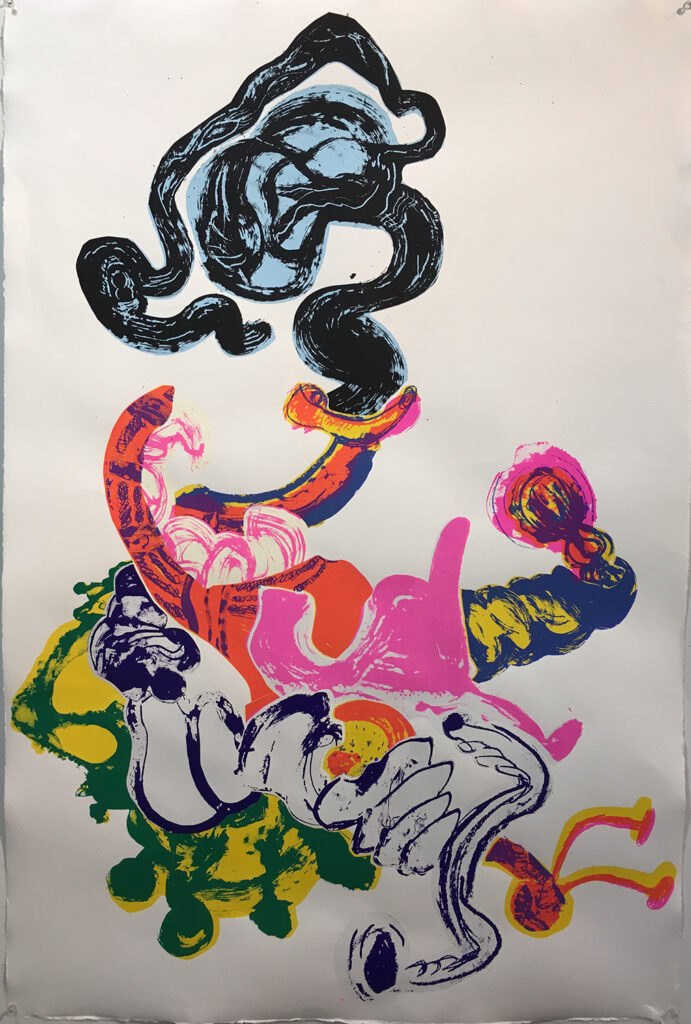 Kim Altomare is an interdisciplinary visual artist who received their MFA from Yale School of Art (2019) and their BFA from Tyler School of Art (2013). He has taught at Lafayette College, where he was the inaugural recipient of the Experimental Printmaking Residency in 2019. Altomare's work has been included in group and solo exhibitions at New Release Gallery (NYC), New Boone (Philadelphia), and the Icebox (Philadelphia). Residencies include Atlantic Center for the Arts (New Smyrna Beach, FL) and Yale Summer School of Art (Norfolk, CT). They are currently a 2021 Spring Fob Holder at Second State Press in Philadelphia, PA.
Jutting out from the walls, perching precariously from above, or slumping onto the floor, Kim Altomare's painted reliefs conjure imagery reminiscent of bodily appendages, monstrous creatures, and terrible orifices. Yet, none of it fully sticks; the work refuses to fully cohere into something fully nameable.
This refusal appears not only through the delay of recognition, but also by the reconfiguring of a gendered transitioning body. Experimenting with a range of mediums, including watercolor, acrylic paint, and handmade paper, Altomare reconstructs the body from the inside out, recombining disparate parts into new wholes through the most material means. Rather than seeing the gendered body as a foreclosed site, Altomare treats their practice as a potent space to reimagine the aesthetics of transition.
The monstrous, the alien, and the uncanny are closely aligned with the aesthetics of transition, historically allowing the abjected trans subject to speak from the margins. By letting studio material take its own agency, whether through the use of stain painting, the pooling of watercolor pigments, or the casting of skin-like abaca paper, Altomare's painted reliefs congeal into being.
Pieces, such as Cherubino, assert themselves by splaying out across the wall, propelling themselves into space. Others, like Untitled (Hole) and Untitled (Shell) are installed catty corner from one another, pulling the space in-between them taut. Figure and ground shift, exchange places, and form their own logic. With deep-fried color, wrinkled pulp, and fleshy paint, vitality oozes out of the margins and begins to speak.