Members and nonmembers reserve your timed tickets here:
Learn everything you need to know about visiting the Museum here:
HEALTH AND SAFETY PRECAUTIONS
Reduced Schedule
The Museum will reopen with a reduced schedule of Fridays, Saturdays, and Sundays but with extended hours on those days.
New hours are Fridays-Sundays, 11am-4pm.
On Sundays we will continue to offer free admission to the public, with timed ticketing.
Our Museum Café will operate in a limited capacity, offering bottled beverages and prepackaged snacks.
The Museum Store is open.
ArtVentures, in-person events, and guided tours are temporarily suspended.
Virtual Programing
As excited as we are to see you back in the galleries, we will continue to offer a robust schedule of online activities and programing via #AAMatHOME for the convenience and consideration of those who can't make it in to the Museum right away, and for those who want to continue their engagement with art (and the Museum!) 24/7.
Safety Precautions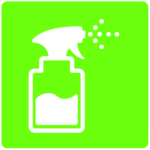 All public and office spaces of the Museum have been thoroughly cleaned and disinfected and will be maintained frequently, with high-touch surfaces being cleaned continuously.
Appropriate masks are required to be worn by visitors and staff at all times.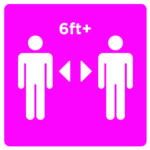 Social distancing reminders are installed throughout the Museum.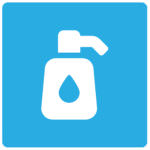 Hand sanitizer stations have been established throughout the Museum.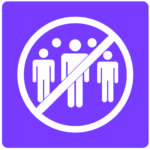 Visitor capacity is limited to 50%.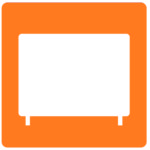 Plexiglass shields have been installed at the front desk, Store, and Café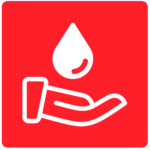 The cleanliness of our restrooms will be maintained continuously, and frequent hand washing is encouraged.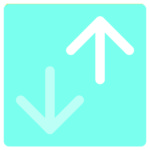 Visitor traffic patterns have been revised to promote safe distancing.
Legal Disclaimer
Although the Allentown Art Museum is implementing precautions recommended by the Pennsylvania Department of Health and Centers for Disease Control (CDC) to reduce the risk of exposure to coronavirus (COVID-19), risk of exposure cannot be eliminated for visitors to public places, like the Museum. The Museum expressly disclaims all liability related to such risk. By accessing the Allentown Art Museum, you on your own behalf, and on behalf of any minor accompanying you, assume all risks and dangers in any way related to exposure to COVID-19, including but not limited to the risk and danger of personal injury, illness, injury and/or death, to the fullest extent permitted by applicable law. By being permitted to access to the Allentown Art Museum, you on your own behalf, and on behalf of any minor accompanying you, waive release Allentown Art Museum and its owners, operators, directors, employees, and agents from any and all liability or claim you and/or such minor(s) may have that is in any way related to exposure to COVID-19, including but not limited to claims for personal injury, illness, injury, and/or death, whether caused by negligence or otherwise, to the fullest extent permitted by law.
Enjoy your time at the Museum and please:
STAY LONG, LOOK DEEPLY, WONDER, WALK, ENJOY THOROUGHLY, RELAX, CONNECT TO OUR WIFI, FLIRT, HOLD HANDS, LISTEN, TAKE PHOTOS, KISS, MUSE, SKETCH, VISIT WITH KIDS, TALK, TOUCH WITH YOUR EYES
Other notes:
Accessibility
The Museum is handicapped-accessible.
The main entrance of the Museum on Fifth Street is equipped with an entrance ramp and automatic doors.
Manual wheelchairs are available at the front desk at no charge on a first-come, first-served basis. To request assistance from the parking area to the entrance, please call the front desk at 610-432-4333 ext. 110.
Accessible restrooms are available on the first and second floors. Accessible baby-changing facilities are available in the restrooms.
Service animals for visitors with disabilities, strollers, and diaper bags are allowed in the Museum.
Attire
Shirt and footwear are required for entry, but feel free to be creative with your outfit!
Baggage and Outerwear Storage
Large bags, backpacks, umbrellas and similar items will be stored in lockers near the front desk. A coat closet is also available to store outerwear.
Behavior on Museum Property
Considerate behavior is expected of all visitors. Please conduct phone conversations outside of galleries.
To ensure a safe and comfortable experience for all, please note that smoking, shoes with wheels, skateboards, scooters, and other personal recreational non-motorized and motorized vehicles are not permitted.
To ensure the safety and preservation of the art, please refrain from touching the works or leaning on walls near them.
Dining
Food and drink can be enjoyed in the Museum Café.
When the Museum is closed, we encourage visitors to dine at downtown Allentown restaurants.
Photography
Unless otherwise noted, personal non-flash photography with a handheld photo-taking device is encouraged.
The selling of or commercial use of images of the Museum's artwork, interior, or exterior is prohibited.
Selfie-sticks, tripods, and monopods are not permitted.
Sketching in Galleries
Sketching in the galleries using pencils or dry materials is encouraged.