Artist Statement
"Paint What You Know…
Early on I knew that I had a great interest in making art and have furthered that passion with the help of a great deal of academic training and mentoring from many gifted artists and instructors on my path to becoming an artist.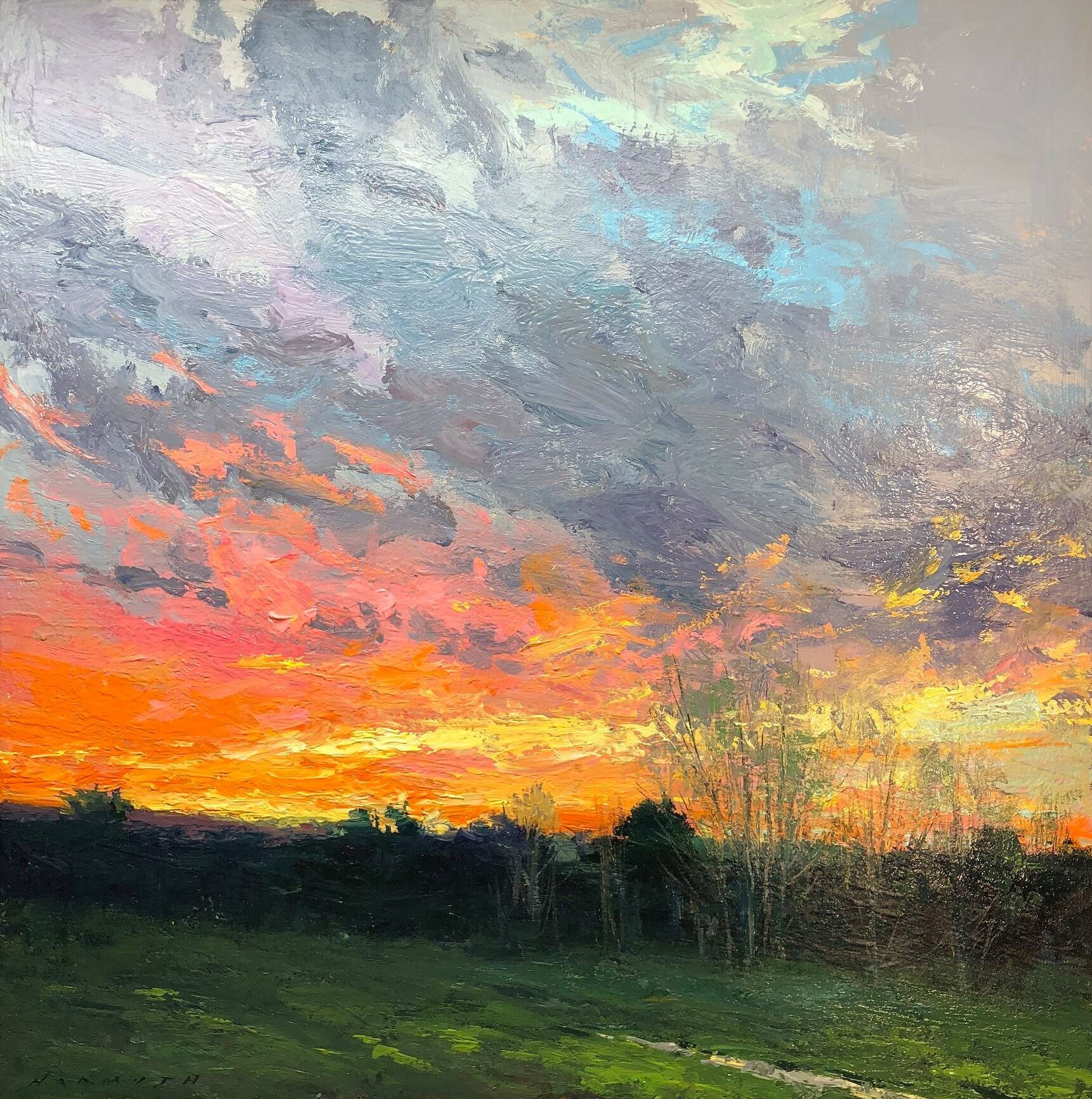 Whether it's the first light of day, the beautiful textures of an old sycamore tree, or a local stream trickling over icy rocks in the woods, I find great satisfaction in painting those special moments in time.
Early art school training from the Newark School of Fine and Industrial Arts and the Art Students League lead toward a career in Manhattan illustrating art works for Invisible Man, Call of the Wild, and Kafka for the Franklin Library. Just recently I was commissioned to portray The Red Cross 9/11 comfort dog "Rusty" son of Lassie for the 9/11 Museum in Manhattan.
My early fascination with watercolor painting has helped me to have a more free direct brush work that I now have with oil painting in an alla prima or as I like to say Robert Henri's One Go method of painting. I always try to focus greatly on what emotionally grabs my attention and work feverishly to get that feeling onto the canvas.
Reading the works of Robert Henri, "The Art Spirit", was great help in my awareness in creating art. It is a conversational book of lectures, anecdotes and personal thoughts of the very inspiration of creating art. Many artists ask me what are the secrets, tips, or tricks to make art…
​I always respond by suggesting they read The Art Spirit. I always say there are no simple or easy tricks to creating art, but great persistence and passion thru disappointments will bring you out to the other side.
I look forward to working further with oils, studying atmosphere, color, form and nature, and have become most comfortable in creating the paintings want to create.
I have exhibited with the American Water Color Society, NJ Watercolor Society, and many other various art groups and organizations.
There is no end to the possibilities of inspiration from nature."