Every year museum stores worldwide invite you to shop their curated gift collections on Museum Store Sunday.  We are extending the celebration for the entire weekend–just in time for holiday giving!
Save 20% in the Museum Store on Black Friday, Small Business Saturday, and Museum Store Sunday. Members save 25%.
Find unique and affordable locally made wares in the Museum Store. Or, consider purchasing a gift membership. All purchases support your local nonprofit art museum. Learn more about upcoming events in the Museum Store this holiday season by reading below!
Shop the Museum Store
The Museum Store has everything for the art lovers in your life. From wearable art, to home decor, games, and books–shop the Store for items inspired by our ever-changing exhibitions and world-class collection. Also found in the Store, locally made ceramics, jewelry, honey, and so much more. Shop the Museum Store Thursday through Sunday, 11 a.m.-4 p.m., and online.
Upcoming Events in the Museum Store
Ann Lalik Jewelry Trunk Show | December 3, 11 a.m.-4 p.m.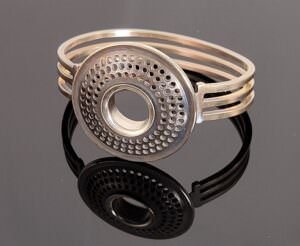 Ann Lalik is an artist as well as an art administrator and art educator.  As an artist Ann designs and crafts wearable art objects that chronicle a woman's life in modern society using precious and non-precious metals, her signature carved plastics as well as found objects to depict female archetypes – past and present.  Don't miss this opportunity to see Ann's latest work and to ask about the meaning represented in each piece.  We offer a rare opportunity to purchase a piece from her current body of work for yourself or for a gift. Come early!
Loretta Tryon Jewelry Trunk Show | December 10 & 11, 11 a.m.-4 p.m.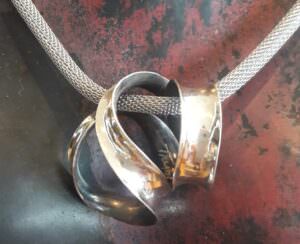 Loretta Tryon is a contemporary Lehigh Valley metalsmith and painter Loretta received her BFA in metalsmithing and abstract drawing from Moore College of Art and Design. Loretta's two dimensional art images inspire her jewelry designs embellishing the surfaces with patinas and engraving.   Designs are drawn, made into templates, and hammer-formed by the artist in fine silver, Argentium sterling and bronze. Her arduous process allows Loretta to move through each layer of design resulting in refined and elegant wearable sculptures, each having graceful curves and unique details.
Working from her independent studio in Coopersburg, PA since 1999, Loretta has exhibited in numerous gallery and retail shows. Her work has been exhibited with Artistar Jewels in Milan, Italy, The Kimmel Center in Philadelphia, The State Museum of Pennsylvania and The Reading Public Museum. Most recently, her work was published in "21st Century Jewelry", "1000 Beads" and featured on the title page of "500 Silver Jewelry Designs" by Sterling Publishers.
We are unable to offer discounts on these collections.
Gift a Museum Membership
Being a member of the Allentown Art Museum is more than free admission, members-only events, and discounts, it's also about supporting your local art museum and its efforts in keeping the community connected to the arts.
Members not only get a 10% discount in the Museum Store, but also receive discounts and perks from our Museum Partners.
Members have the opportunity to learn from artists in hands-on workshops inspired by current exhibitions.
Members receive reciprocal admission to America on Wheels as well as participating NARM and ROAM museums for qualifying membership levels.
Members are invited to celebrate the opening of exhibitions with drinks, appetizers, and guided tours.
Your loved one will enjoy access to over 1,000 museums and cultural attractions in the US, Canada, Mexico, Columbia, and Panama for a full year through the NARM and ROAM programs.
Members receive a 10% discount on most items, plus special extra discounts throughout the year, when they shop in the Museum Store and online.
Members also unlock special access to trips through Museum Travel Alliance.
Purchase a gift membership–give the gift of art!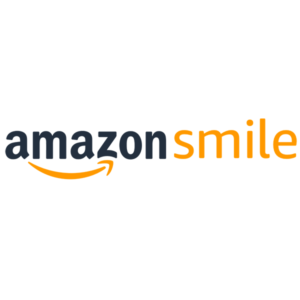 Did you know? Shop using smile.amazon.com and Amazon will donate to your favorite charitable organizations, including AAM, at no cost to you.