The Allentown Art Museum has joined Museums for All, a program of the Institute of Museum and Library Services (IMLS) and administered by the Association of Children's Museums (ACM) to encourage people of all backgrounds to visit museums regularly and build lifelong museum-going habits. Museums for All advocates free and reduced admission.
The Allentown Art Museum offers free admission for all every day, Thursday-Sunday 11 a.m.-4 p.m. and 11 a.m.-8 p.m. on Third Thursdays.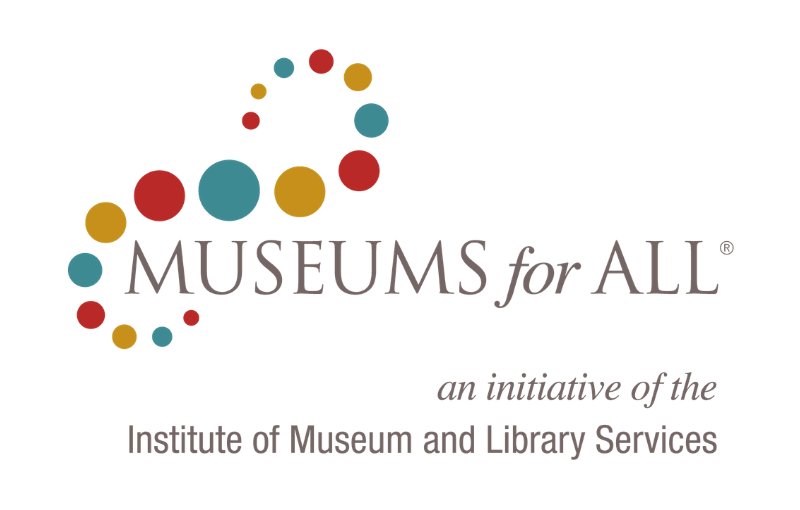 Joining Museums for All is part of AAM's commitment to seek, include, and welcome all audiences. Museums for All helps raise public awareness about and promote accessiblity at museums across the United States. More than 850 institutions participate in the initiative, including art museums, children's museums, science centers, botanical gardens, zoos, history museums, and more. Participating museums are located nationwide, representing all fifty states, the District of Columbia, and the U.S. Virgin Islands.
About the Institute of Museum and Library Services (IMLS)
The Institute of Museum and Library Services is the primary source of federal support for the nation's 123,000 libraries and 35,000 museums. Our mission is to inspire libraries and museums to advance innovation, lifelong learning, and cultural and civic engagement. Our grant making, policy development, and research help libraries and museums deliver valuable services that make it possible for communities and individuals to thrive. To learn more, visit www.imls.gov and follow us on Facebook and Twitter.
About the Association of Children's Museums (ACM)
The Association of Children's Museums (ACM) champions children's museums worldwide. With more than 460 members in 50 states and 16 countries, ACM leverages the collective knowledge of children's museums through convening, sharing, and dissemination. Learn more at www.childrensmuseums.org.
About the Allentown Art Museum (AAM)
The Allentown Art Museum is a 501(c)(3) nonprofit organization that participates in the cultural, educational, and economic life of the Lehigh Valley. Defined by a unique combination of tradition and innovation, our collections, educational partnerships, community-based programs, and exhibitions are dedicated to inspiring the broadest possible public engagement, access, and service. For more on our mission go to About Allentown Art Museum.