Just because we're spending more times in our homes, does not mean we must remain secluded from the world. This is the 21st century–we've got the power of entertainment streaming platforms at our fingertips.

Continue to explore the art world through Netflix, Hulu, and more with these artsy flicks:
NETFLIX
Abstract: The Art of Design
Meet six of the world's most influential designers in a stylish new season spanning bio-architecture, costume design, typeface design, and more. Watch now.
Cutie and the Boxer
A 2014 Oscar nominee for Best Documentary Feature, this film explores the symbiotic relationship of artists Ushio and Noriko Shinohara. Watch now.
Sky Ladder: The Art of Cai Guo-qiang
Known for his spectacular pyrotechnic displays, Chinese artist Cai Guo-Qiang creates his most ambitious project yet in this breathtaking documentary. Watch now.
The Creative Brain
Neuroscientist David Eagleman taps into the creative process of various innovators while exploring brain-bending, risk-taking ways to spark creativity. Watch now.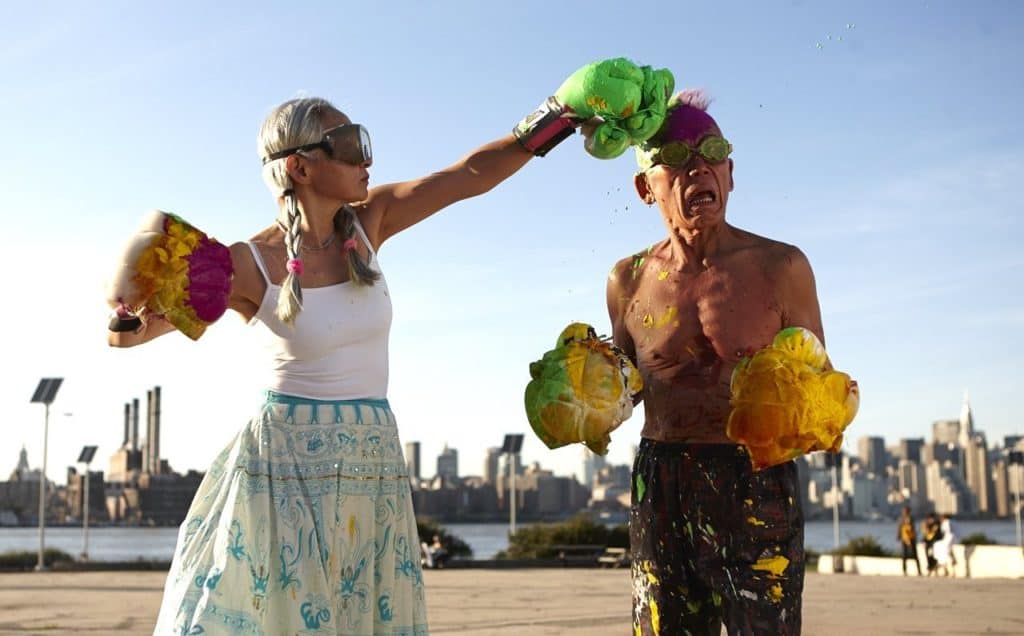 ---
HULU
Burden
An unprecedented look into the life of conceptual artist and sculptor Chris Burden, who guaranteed his place in art history with a series of often dangerous and at times stomach-churning performances in the 1970s. Take a look at the artist's work and private life with a mix of footage of his performances and Topanga Canyon studio and comments from friends, fellow students, colleagues and critics. Watch now.
Obey Giant
A documentary that profiles the life and work of artist Shepard Fairey, following his roots in punk rock and skateboarding to his creation of the iconic Obama HOPE poster and the controversy that surrounds it. Watch now.
---
AMAZON PRIME VIDEO
Master Craft
Explore the studios of some of the most impressive and talented artists around the world to see the pieces they create and to find out how they became masters of their chosen craft. Watch now.
Blurred Lines: Inside the Art World
Investigate the provocative contemporary art world–a glamorous and cutthroat game of genius versus commerce. Watch now.
Masterworks from the Great Museums of the World
Take a fascinating journey through the history of art. Comprehensively illustrated and compellingly presented, the art surveys provide a deeper insight into the masterpieces of painting. Watch now.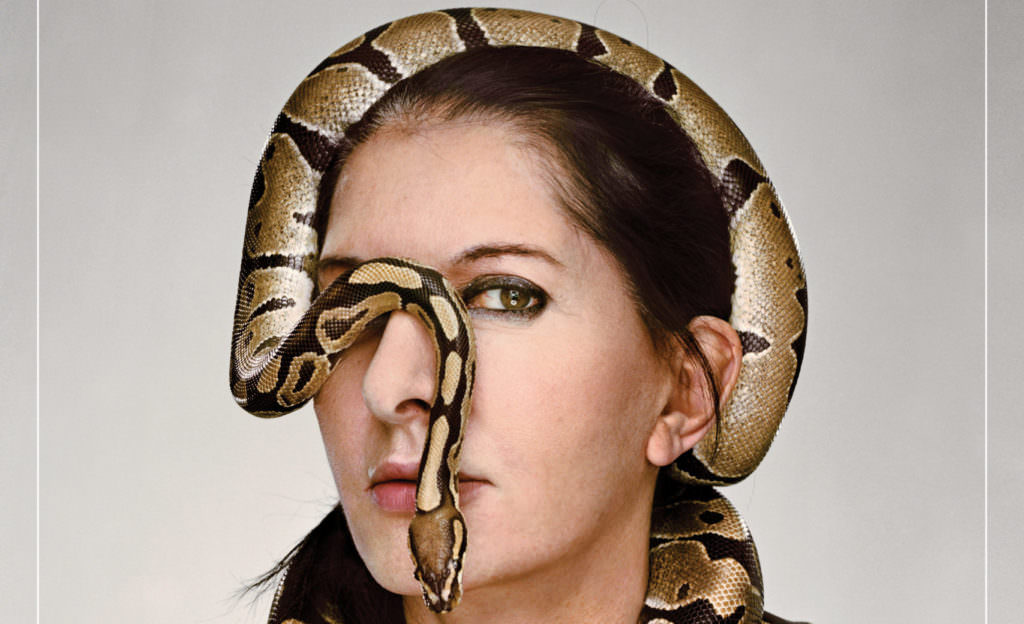 Art & Copy
A powerful film about advertising and inspiration. It reveals the work and wisdom of some of the most influential advertising creatives of our time. The social and cultural impact of their ads are brought to light in this dynamic exploration of art and commerce. Watch now.
Dali's Greatest Secret
As the great artist Salvador Dali aged, he found himself trapped between the atheistic beliefs of his father and the Catholic faith of his late mother. All changed when he got hired to paint The Vision of Hell, as seen by one child seer in Portugal. Investigate what lies behind Dali's greatest secret that was hidden for over 30 years. Watch now.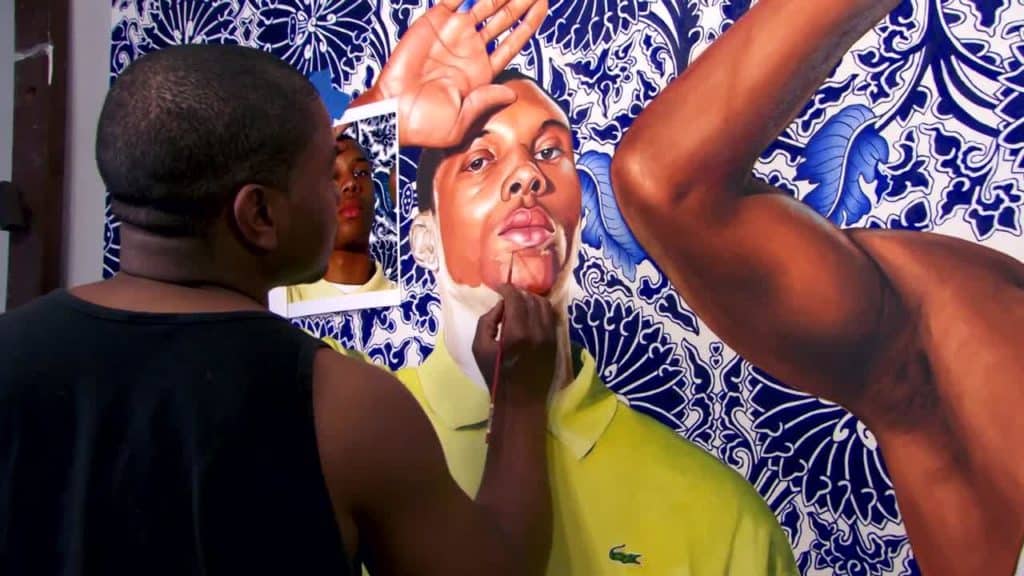 Kehinde Wiley: An Economy of Grace
Known for his vibrant reinterpretations of classical portraits featuring African-American men, New York-based painter Kehinde Wiley has turned the practice of portraiture on its head and in the process has taken the art world by storm. Watch now.
Miriam Beerman: Expressing the Chaos
In 60+ years as a visionary artist, Miriam has overcome loss and tragedy, yet remains creative and strong. Her haunting paintings are housed at prestigious cultural institutions, including the Met and Whitney. This is a profile of an artist who has elevated her empathy for the struggle of victims into powerful portrayals of dignity. Watch now.
American Masters: Basquiat
Jean-Michel Basquiat went from anonymous graffiti writer to epoch-defining art star, and has emerged as one of the most important artists of his generation exhibiting in museums all over the world. Watch now.
---
HONORABLE MENTIONS
The stories of the artists are just fascinating as the art they create. Widewalls has compiled an even more in-depth list of art documentaries that feature Banksy, Gerhard Richter, and Ai Weiwei whose work is currently on view in our Museum. Continue your exploration of the art world with this Ultimate List of Artist Documentaries You Have To Watch.