Celebrate Mexico's history with crafts inspired by pieces from our collection and online tours of Mexican art.

Did you know?
Cinco de Mayo is not a celebration of Mexico's Independence Day!
Mexico's Independence Day is celebrated on September 16th. Cinco de Mayo is a celebration of the battle of Puebla.
Cinco de Mayo is celebrated differently in Mexico and America.
Despite its origin as a Mexican holiday, Cinco de Mayo is not celebrated as a major holiday there. Cinco de Mayo is mostly celebrated in the Pueblo region where the holiday originated. In America, the celebration of Cinco de Mayo has come to represent a celebration of Mexican Heritage.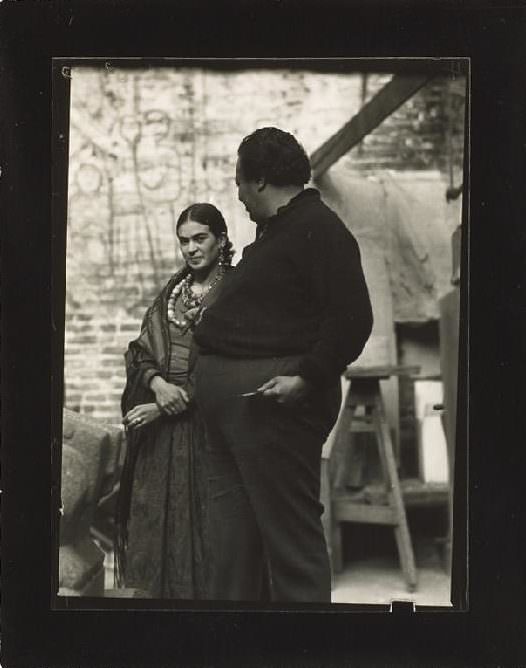 Edward Weston (American, 1885–1958), Frida Kahlo and Diego Rivera during their work on the murals in San Francisco, 1930, gelatin silver print. Gift of Audrey and Bernard Berman, 1983. (1983.53.3)
Visit exhibits honoring Mexican artists from your own home
Museo Nacional de Arte, Mexico City
View Urban Landscape, a virtual exhibit of a little-known work by Frida Kahlo.
TOUR NOW
Museo Dolores Olmedo, Mexico
View a wide variety of exhibits featuring many Mexican artists.
TOUR NOW
The National Museum of Mexican Art, Chicago, IL
Explore the largest collection of Mexican art in the United States.
TOUR NOW
Museo Frida Kahlo, Mexico City
Experience Appearances Can Be Deceiving to see a unique look into Frida Kahlo's everyday life through her wardrobe.
TOUR NOW
The Mexican Museum, San Francisco, CA
See selections from The Mexican Museum's permanent collection for artworks throughout time–from Pre-colonial times to modern Mexican-American art.
TOUR NOW
Please note, some works may be inappropriate for children.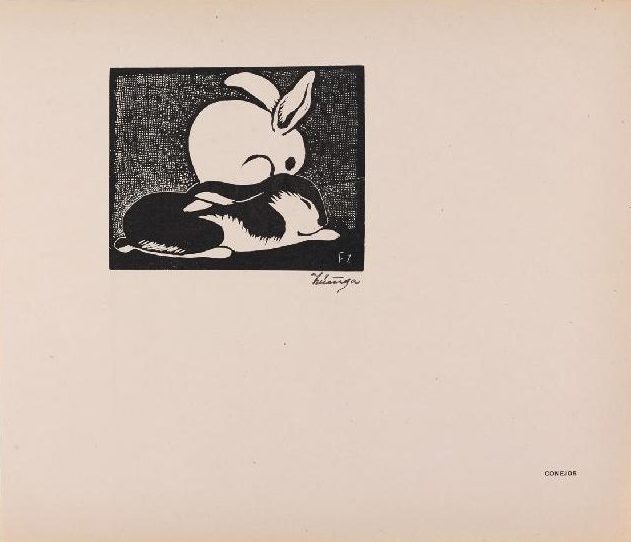 Francisco Zúñiga (Mexican, 1912-1998, Conejos (Detail) from the portfolio Grabados en Madera, 1934, woodcut. Purchase: Gift of Paul K. Kania, 2018. (2018.15.3)
Explore more of Mexico's history by creating art
The Fashion of Frida Kahlo: Paper Dolls
Create a paper doll inspired by Frida Kahlo.
PLAY DRESS-UP
Salt Dough Alebrijes
Alebrijes are painted animal sculptures inspired by Mexican Folk Art. Make your own Alebrije sculptures with salt dough.
MAKE YOUR OWN ALEBRIJES