The Allentown Art Museum marks its participation in the 31st year of a Day With(out) Art, coinciding with the World AIDS Day, with a virtual program.
Video Presentation: A Day of Remembrance with Kay Haring
Museum President and CEO, Max Weintraub, leads a shrouding of art, a moment of silence, and a discussion with artist Keith Haring's sister, Kay Haring, to honor those who have been and continue to be affected by AIDS.
Reading of Kay Haring's Keith Haring: The Boy Who Just Kept Drawing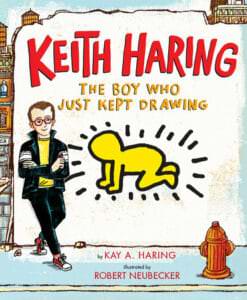 Kay Haring's Keith Haring: The Boy Who Just Kept Drawing explores the life and art of Keith Haring from his childhood through his meteoric rise to fame. It sheds light on this important artist's great humanity, his concern for children, and his disregard for the establishment art world. Reproductions of Keith's signature artwork appear in scenes boldly rendered by Robert Neubecker. This is a story to inspire, and a book for Keith Haring fans of all ages to treasure.
Keith Haring: The Boy Who Just Kept Drawing is available for purchase in the Museum Store! The store is open Friday-Saturday, 11am-6pm, and Sunday, 11am-4pm.
Visual AIDS Screening of Transmissions

The content, including nudity and violence, is intended for a mature audience. Viewer discretion advised.
WATCH TRANSMISSIONS NOW
The Allentown Art Museum is proud to partner with Visual AIDS for Day With(out) Art 2020 by presenting Transmissions, a program of six new videos considering the impact of HIV and AIDS beyond the United States. The video program brings together artists working across the world: Jorge Bordello (Mexico), Gevi Dimitrakopoulou (Greece), Las Indetectables (Chile), Lucía Egaña Rojas (Chile/Spain), Charan Singh (India/UK), and George Stanley Nsamba (Uganda).
The program does not intend to give a comprehensive account of the global AIDS epidemic, but provides a platform for a diversity of voices from beyond the United States, offering insight into the divergent and overlapping experiences of people living with HIV around the world today. The six commissioned videos cover a broad range of subjects, such as the erasure of women living with HIV in South America, ineffective Western public health campaigns in India, and the realities of stigma and disclosure for young people in Uganda.
As the world continues to adapt to living with a new virus, COVID-19, these videos offer an opportunity to reflect on the resonances and differences between the two epidemics and their uneven distribution across geography, race, and gender.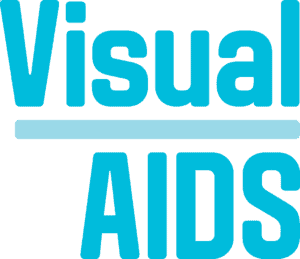 Visual AIDS is a New York-based non-profit that utilizes art to fight AIDS by provoking dialogue, supporting HIV+ artists, and preserving a legacy, because AIDS is not over.
PBS American Masters | Keith Haring: Street Art Boy
International art sensation Keith Haring blazed a trail through the legendary art scene of 1980s New York and revolutionized the worlds of pop culture and fine art. This fascinating and compelling film – told using previously unheard interviews that form the narrative of the documentary – is the definitive story of the artist in his own words. The film also includes exclusive, unprecedented access to the Haring Foundation's archives, capturing the wild, creative energy behind some of the most recognizable art of the past fifty years. Following Keith Haring's diagnosis with AIDS in 1989, he asked writer and art critic John Gruen to write his biography. For five days in the summer of 1989, Keith gave Gruen in intimate and candid detail the story of his life and these interviews are included in the film. Haring's closest friends, family and collaborators – from the sleepy Pennsylvania of his youth to the mythic clubs of gay New York – share their revelatory encounters, touching poignantly on the AIDS crisis, which made a tragic icon of this life-affirming artist.