Father's Day is June 21, 2020! Put your creativity to use by making the fathers in your life homemade gifts.
Stick Books and Storytelling
Creating a handmade book packed with pages that you can fill out and personalize can make a very simple and meaningful present. Collage, draw, color, or write to bring your book to life. A handmade book can tell a story across time, and be kept for years.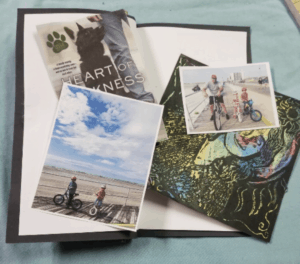 For this project, you will need:
Paper
Hole punch or pencil
Rubber band or elastic loop
Photographs, drawings, or newspaper clippings
Stick
Cardboard or cardstock (optional for covers)
Markers, crayons, or pencils (optional for extra decoration)
Follow these instructions to create your stick book:
Step 1: Fold your paper in half. For this book, I'm using regular printer paper but almost any paper is great to use. Cut your paper on your fold lines. These are the pages of your book.
Step 2: Design a cover for your book. You can use thin cardboard and paint or collage on top of it, or you can use a colored piece of paper to make the front cover special. This step is optional.
Step 3: Carefully punch holes in your pages and cover with a hole punch or pencil. Punch your holes about one inch in from the side of your book, and an inch from the top and bottom of your book.
Step 4: Take your rubber band and poke it through one of the holes on the front cover. Flip over your book, and poke your rubber band through the other hole. Your rubber band should poke through both sides of your book cover.
Step 5: Slide your stick through both ends of the rubber band. The stick will hold your rubber band in place and keep all of your pages together.
Step 6: Decorate and customize your book however you would like using photographs, artwork, and memories.
DOWNLOAD PRINTABLE INSTRUCTIONS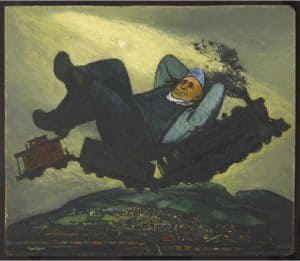 "Color our Collection" Card
Let pieces from our collection inspire you. Color this page inspired by Gregorio Prestopino's Engineer's Dream and include a custom message for your father.
Exclusive Father's Day eCards
Download eCards featuring works from our collection to send to mothers by email or text.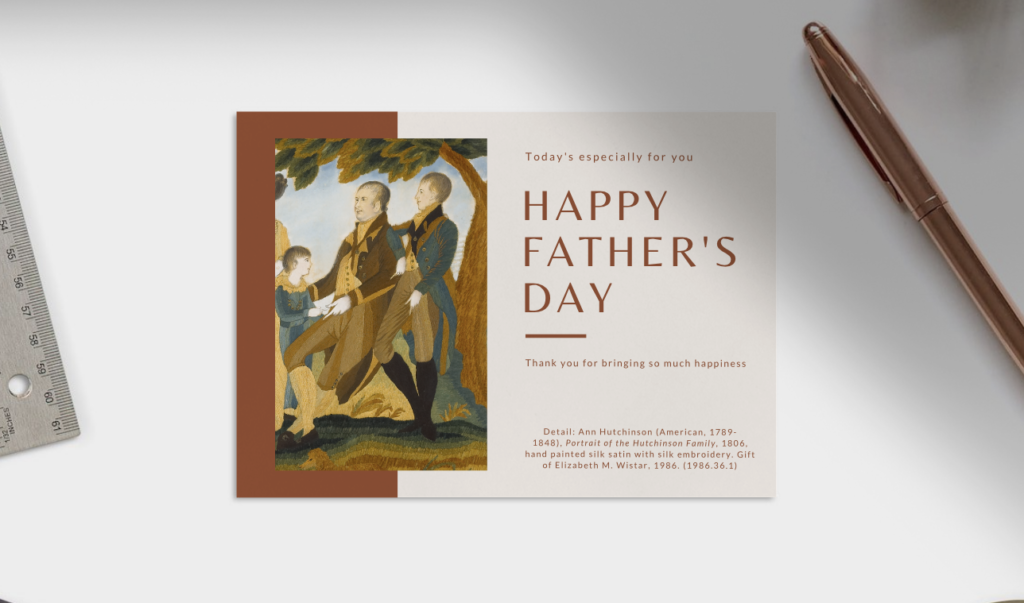 DOWNLOAD ECARDS
Share your creations with us on social media by tagging us at @AtownArtMuseum and #AAMatHome!