For centuries, female artists have used their creativity to express themselves spiritually, culturally, and politically.
Take the time to recognize these powerful female artists seen in our collection as we celebrate their work during Women's History Month:
ANNA MARIA VAN SCHURMAN
Considered the most highly educated woman in the 17th century, Anna Marie van Schurman was a distinguished artist and advocate for women's education.
Learn more about van Schurman here.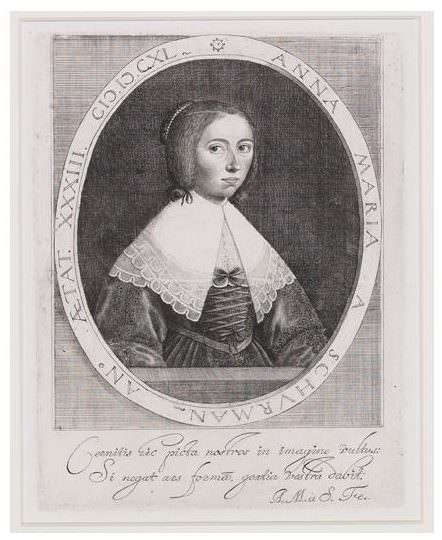 Anna Maria van Schurman (Dutch, 1607-1678), Self-Portrait at 33 Years of Age, 1640, copper engraving and etching. Purchase: SOTA Print Fund, 2012. (2012.7)
MARGUERITA MERGENTIME
An innovative 1930s textile designer, Marguerita Mergentime is best known for her bold colored and patterned printed fabrics that define 20th century modernism in America.
Learn more about Marguerita Mergentime here.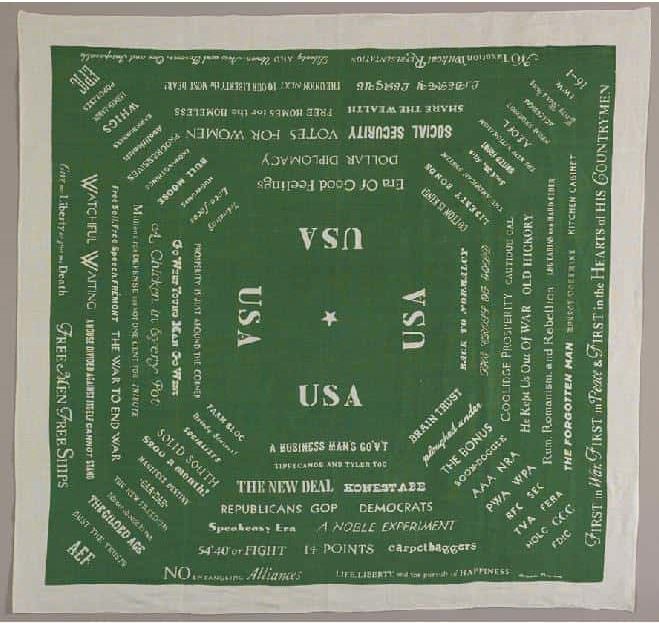 Marguerita Mergentime (American, 1894-1941), Food for Thought Tablecloth, 1936, printed linen plain weave. Gift of Kate Fowler Merle-Smith, 1978. (1978.26.570)
ELIZABETH CATLETT
The granddaughter of former slaves, Elizabeth Catlett used her art to advocate for social change in both the U.S. and Mexico for over 70 years.
Learn more about Elizabeth Catlett here.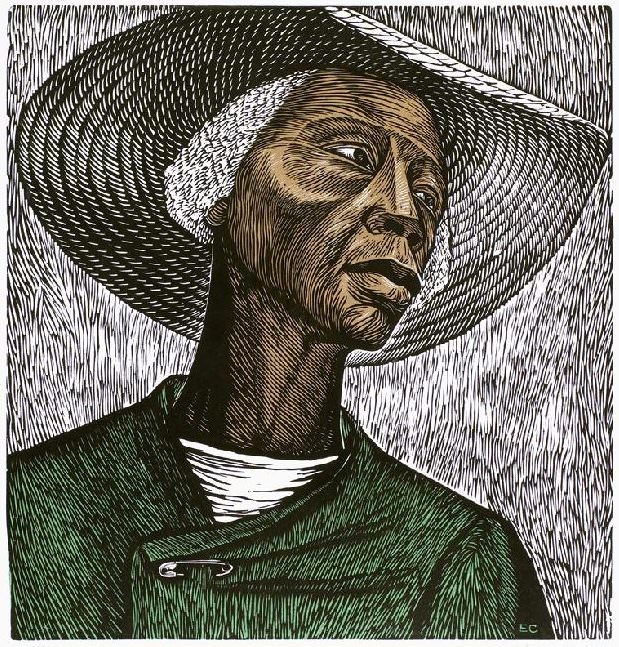 Elizabeth Catlett (American, 1915-2012), Sharecropper, 1952, printed 1968-70, color linocut Purchase: SOTA Print Fund, 2009. (2009.27)
LESLEY DILL
With an interest in language, influential contemporary artist Lesley Dill used text from Emily Dickinson's poetry to create the pieces seen in the A Word Made Flesh portfolio.
Read full bio of Lesley Dill from source here.




Lesley Dill, Arms, Back, Front, and Throat from the portfolio A Word Made Flesh, 1994, lithographs with etching and aquatint printed in color, on medium weight mulberry wove, tea-stained by immersion, and hand-sewn to Arches Buff support sheets. Purchase: The Estelle Reninger Fund, 2016. (2016.31.1-4)
CLARA BARCK WELLES (THE KALO SHOP)
Clara Barck Welles not only established the Kalo Shop (1907) in Illinois, but was also a leader in the women's suffrage movement, helping Illinois women win the right to vote in the 1913 Presidential elections.
Learn more about Clara Barck Welles here. Work by Welles will be one view in the upcoming Maker & Muse exhibition.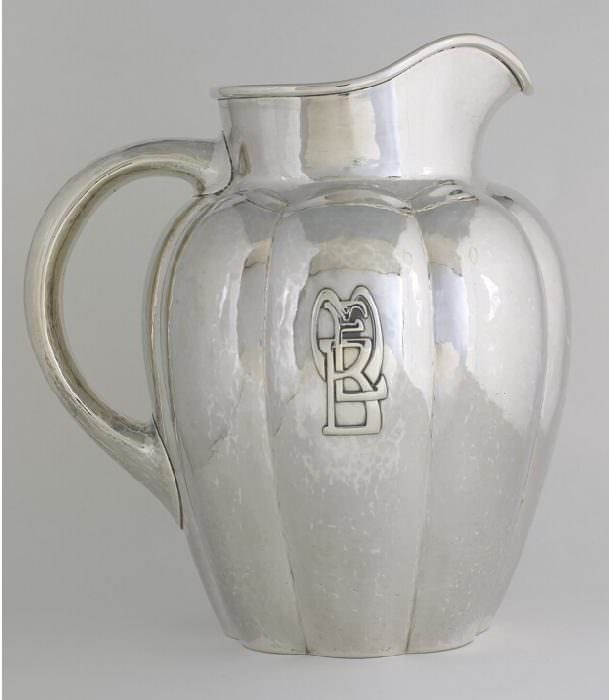 Clara Barck Welles, designer (American, 1868-1965), Pitcher, ca. 1905-14, silver. Purchase: Gift of Edith M. Merkle in memory of Dr. Ralph Merkle, 1992. (1992.24)
FAITH RINGGOLD
Faith Ringgold is known for her political paintings, Tibetan inspired tankas, soft sculptures, masks, and story quilts–an extension of her tankas.
Learn more about Faith Ringgold here.

Faith Ringgold (American, born 1930), And Women from the series Declaration of Freedom and Independence, 2009, screen print. Purchase: The Ardath Rodale Art Acquisition Fund, 2015. (2015.8.4)
JOAN SNYDER
Joan Snyder made her breakthrough with 'stroke' paintings, a rebellion against the male-dominated abstract movements of Minimalism and Colour Field painting.
Learn more about Joan Snyder here.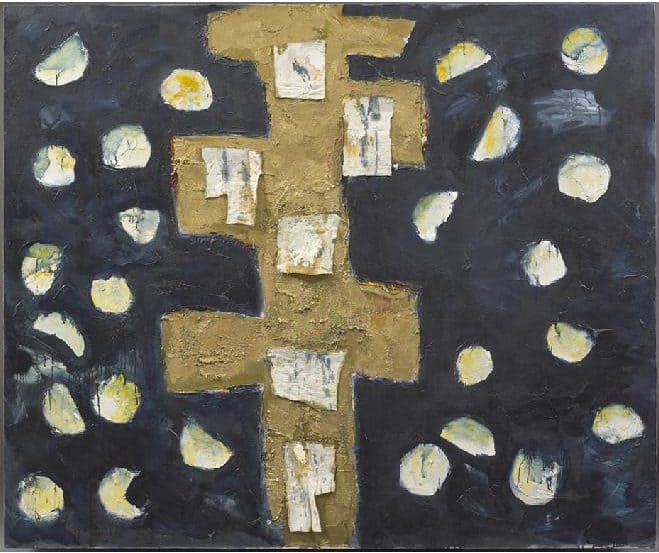 Joan Snyder (American, born 1940), Moon Theater, 1986, oil, acrylic, and linen on canvas. Gift of Sam Spektor and Ann Berman in Honor of Bernard Berman, 1989. (1989.42)
---
See how we're continuing our efforts to keep you connected to the art.
AAM AT HOME