Michelle R. Stringer, Allentown, PA, has been elected Chairperson of the Allentown Art Museum Board of Trustees for two years as of July 1, 2018. She said she and the board are committed to expanding the visionary path established by her predecessor, Dolores A. Laputka, Esq.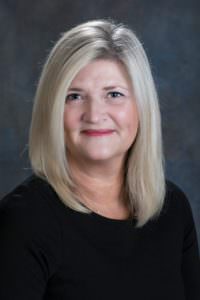 "We are building upon our continued commitment to teach, inspire, transform, and engage the community in novel and meaningful ways that will enable us to be a catalyst for positive and inclusive change throughout the Lehigh Valley," said Stringer.
Stringer joined the AAM board in 2016. Before being elected Chair, she headed the Development Committee, lead the Kress Society, and founded Circle 31, whose mission is to identify and inspire a new generation of patrons and future leaders charged with advancing the Museum's reach and impact. She is joined on the Executive Committee by officers Henry T. Lyons (Vice Chair), Jamie P. Musselman (Secretary), and Alexander Torok (Treasurer), all of whom also have two-year terms.
"A new vibrancy and optimism abound in our region. As the leading art institution in this region, we are both part of, and an advocate for, the arts as a crucial component of this resurgence," said Stringer. "The new generation of board leadership has been instrumental in the Lehigh Valley's revitalization. We are evolving to stay ahead of the needs and expectations of our audiences."
The AAM's expanded global vision, articulated in the recently announced strategic plan, has been manifested in public engagement efforts reaching underserved populations; in recent exhibitions such as Women of Vision that provided a platform for exploring multiple cultures and perspectives by 13 extraordinary women photographers; and in the commissioning of Girl Balancing Knowledge III – a sculpture that addresses questions of identity in a complex, globalized society – by internationally renowned artist Yinka Shonibare MBE.
"The unwavering vision and support of the board are critical as we present exhibitions and develop programs that break the traditional boundaries of a museum and reach new audiences with more community impact," said David Mickenberg, president and chief executive officer. "Over the past three years, the board leadership deserves immense credit for taking bold and significant steps toward expanding the role of the Allentown Art Museum in the Lehigh Valley. Numerous community partners have joined us on this journey and have fueled our growth and created new partnerships, new perspectives, and new approaches to the cultural, economic, educational, and social impact of the Museum on many."
At a July 24 evening reception attended by members of the AAM's Kress Society, Circle 31 members, and special guests, Sanford T. "Sandy" Beldon was honored for his 28 years of service to the Museum in various capacities, including board Chair and interim executive director. Sandy was presented with an original sculpture by artist and fellow AAM trustee Dan Kainz in recognition of his leadership over nearly three decades. He will become an Honorary Trustee.
"Sandy's dedication and commitment to the Museum serves as an inspiration to us all," said Stringer. "Our ability to build upon our mission was enabled by decades of solid leadership from previous trustees who have guided the organization through challenges and taken advantage of opportunities. Without their dedication and perseverance, the Allentown Art Museum would not be in a position to grow and expand our impact upon so many in the community."
The full complement of the 2018 Allentown Art Museum Board of Trustees is:
OFFICERS
Michelle R. Stringer (Chair)
Henry T. Lyons Jr. (Vice Chair)
Jamie P. Musselman (Secretary)
Alexander Torok (Treasurer)
TRUSTEES
Corliss Bachman (SOTA)
Francie Bishop Good
Susan Gadomski
Phyllis L. Grube
Anne E. Hohe (Auxiliary)
Dan Kainz
Dolores A. Laputka, Esq.
Christian F. Martin
Heather Rodale
Judith A. Savchak
Carolyn P. Stennett
Bryan Tuk, Esq.
Jedediah H. K. Turner, FRM
Daniel C. Wells
Jill Wheeler
EX OFFICIO BOARD
Hon. Percy H. Dougherty, Ph.D.
Thomas E. Parker, Superintendent
HONORARY TRUSTEES
Sanford T. Beldon
Leon C. Holt Jr.
Martha Hutson Saxton, Ph.D.
Palmer Kress Schreiber, Esq.
Rita Scheller
Gerald A. White