In conjunction with Third Thursdays, join the Pennsylvania Council on the Arts on November 16 from 5:30 p.m.-8 p.m. for networking and a dynamic panel discussion highlighting resources available to the Lehigh Valley creative sector. This event is open to the public.
Panelists include: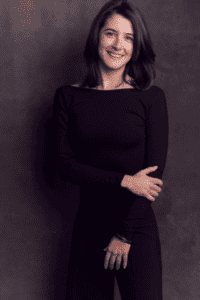 Bree Nidds is Vice President of Sales at Discover Lehigh Valley, where she oversees the business events and sports tourism strategy, along with the Certified Tourism Ambassador Program. Bree serves on the Global Leadership Committee at Destinations International and is an advocate for women in sports tourism at the Sports Events and Tourism Association. She has been honored as "20 in Their Twenties" by the Professional Convention Management Association, "30 Under 30" by Destinations International, and Catalyst Award Rising Star by Smart Meetings. Bree has a master's degree from North Carolina State University in Parks, Recreation, Tourism, and Sports Management, and obtained her undergraduate degree from the University of Hawaii at Manoa.
Sean King has been consulting with small businesses and non-profit arts organizations for over 25 years. Currently, Sean is a principal in the Aspire Consulting Group providing solutions and training for arts, events and non-profit marketing professionals and their organizations. Sean speaks regularly throughout North America including at the National Creative Placemaking Summit, IFEA Annual Conference, Arts Reach (NYC & Toronto), the National Association of State Arts Associations, Association of Fundraising Professionals, 92nd Street Y, PA Downtown Council, PA Council on the Arts, Michigan Festivals & Event Annual Conference and Indiana State Festivals Association. Sean is a member of the National Advisory Council and serves as a Trainer for the Americans for the Arts and PA Council on the Arts "Arts Marketing & Audience Engagement in the 21st Century: Building the Capacity of PA's Cultural Sector" Initiative. Sean is a Director of the Cultural Coalition of Allentown which is focused on the role of arts in the economic development and revitalization of Allentown, PA. Sean serves as member of the Allentown (PA) Art Commission and is the Marketing Chairperson for the Downtown Allentown Business Alliance.
Christopher Hudock is the Associate Executive Director, Business Development, for Rising Tide Community Loan Fund providing leadership and direction as well as technical assistance to potential and current borrowers. With more than 32 years of lending experience, 15 of which have been at the Rising Tide, Chris is skilled in business plan development, financial analysis, loan packaging, organizational budgeting, policy development, and employee supervision. Prior to joining Rising Tide, Chris was a Financial Specialist for Wachovia Bank, a Loan Officer for Waypoint Bank, and the Lending Manager for People First Federal Credit Union. He holds an Associates Degree in Applied Science with an Accounting concentration from Northampton Community College and a Bachelor of Arts Degree from Muhlenberg College in Allentown, PA.
In her role as Assistant Director of Community Investments, Monique assists the Director of Community Investments in managing the Community Investments functions of the Foundation, which include crafting grantmaking strategy, implementation of grantmaking cycles, and community leadership. Prior to joining the Foundation, Monique spent nine years working various leadership roles for businesses such as Stitch Fix and BCBG Max Azria. She served in management and administrative roles that focused on company operations and culture, client experience, and project management. Before her time in the business sector, Monique also worked as an intern for the YWCA of Greater Pittsburgh and as a consultant for the Pittsburgh Human Rights Network, a social networking program implemented by Global Solutions Pittsburgh.