Experiment with symmetry and geometric design to make a beautiful work of art. The exhibition New Century, New Woman includes several pieces of lace and fine detail work on dresses, shirtwaists, and accessories. Lace is an intricately woven textile that often includes geometric shapes, floral designs, and other imagery. Lace is still used today to accent clothing. Learn to create paper lace by folding and cutting to mimic the intricate details and patterns of lacework.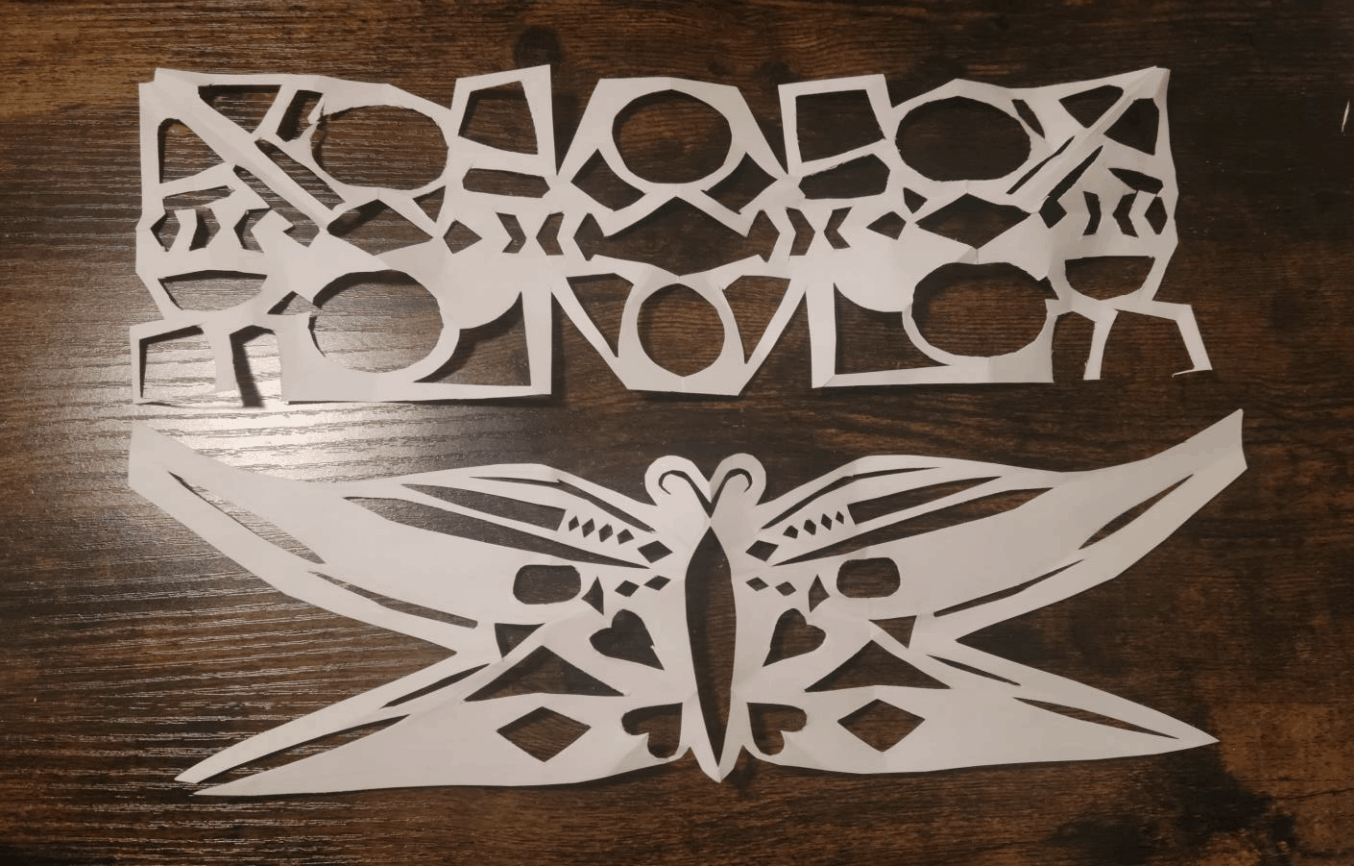 Supplies Needed:
Tissue Paper
Construction Paper or Copy Paper
Scissors
Pencil (Optional)
Steps to Make Paper Lace:
Gather your materials. If you want to create an image, use your pencil to lightly sketch a drawing onto your paper.
Create folds and bends in your paper. Cut out shapes and designs. Refold and cut out more shapes. Try folding your paper into halves, thirds, triangles, or diamonds.
Unfold and smooth out your paper lace. If the lace curls up, place it underneath a heavy book to flatten it for a few hours.
---
Share Your Art on Social Media!
Tag @atownartmuseum & #AAMatHome.