On August 27, 2022, the Allentown Art Museum permanently became an admission-free museum. For too many in our community, the cost of admission can be a real barrier to entry to a cultural institution, especially for families, so we made it our priority to eliminate that barrier. The Century Fund, LVHN, City Center Allentown, and a group of devoted individuals generously agreed to cover the cost of admission for anyone walking in the Museum's front doors, which enabled us to take arguably our most important step yet towards truly becoming a resource for all. Their support ensures that everyone in our community now has access to our world-class art collection, timely and thought-provoking exhibitions, and dynamic educational programming.
As you also may have heard, the Museum recently received a much-needed capital improvement grant from Senator Pat Browne and the Commonwealth of Pennsylvania. This money is to be used exclusively for renovating sections of our century-old building, including long-overdue repairs to our Kress Gallery, the replacement of our outdated HVAC system, and other important upgrades to our physical plant.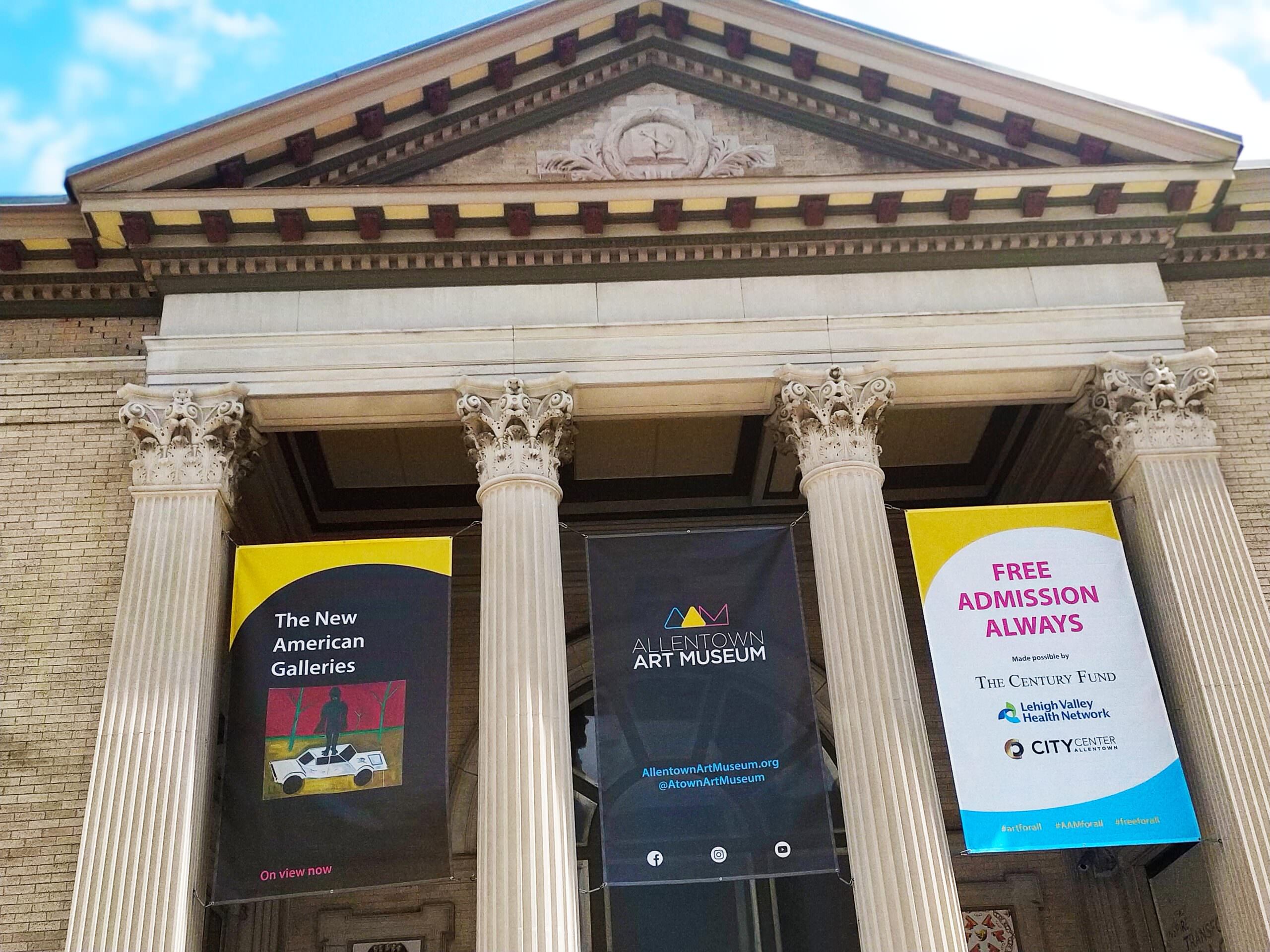 Free admission and building repairs are of course vital to our future, but equally essential is your individual support. Everything that we do for our community all year round is made possible only with your help, so I want to personally thank you. Your support—whether through membership dues, attending our annual Gala fundraiser, volunteering, or simply by buying your holiday gifts at the Museum Store—directly funds the enriching family programs we offer every week free-of-charge, the important community outreach we do year-round, our robust internship program, fascinating artist talks, world-class exhibitions, and much, much more. I made the decision to take this job and move my family across the country in large part because I was so deeply impressed by the tremendous loyal support that this Museum received—and continues to receive—from the community, and it is the best decision I've ever made.
The Lehigh Valley's wonderful cultural institutions only exist because of direct support from the community, and the Allentown Art Museum is no exception. It is an honor and a privilege to be president and CEO during this exciting time in the Museum's history, and I want to thank you for choosing to support us. We hope that you've been inspired by your Museum this year.
Please consider making a tax-deductible donation today. Your gift can be made by phone, mail, online, directly from your IRA, by way of stock, or through your donor-advised fund. Contact Laurie McGahey, AAM's vice president of development, at 610-432-4333 x 126.
Your support enables us to continue to serve our growing community as the leading arts institution of the Lehigh Valley. Your gift to our Annual Fund Drive directly supports our youth and family art-making classes, important community outreach, and all of the other exciting programming that we do throughout the year.
Sincerely,



Max Weintraub
President & CEO