Dr. Arthur Wheelock and Dr. Stephanie Dickey explore the life and work of Rembrandt and the complex attribution process seen in Rembrandt Revealed during this Dynamic Conversation.

This is a recording of the LIVE program which aired on February 18, 2021. 
Dr. Arthur Wheelock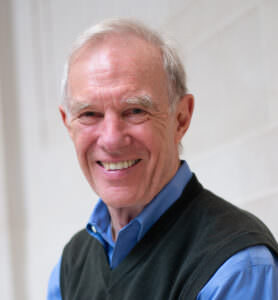 Dr. Arthur K. Wheelock Jr. is Senior Advisor to The Leiden Collection. He recently retired as curator of Northern Baroque painting at the National Gallery of Art in Washington, D.C., and as Professor of Art History at the University of Maryland. During his tenure at the National Gallery from 1975 to 2018, he oversaw a significant expansion of the Dutch and Flemish collection. He also organized over forty exhibitions, including Anthony van Dyck (1990), Johannes Vermeer (1995), Rembrandt's Late Religious Portraits (2005), Jan Lievens (2008), and Vermeer and the Masters of Genre Painting (2017). Among Wheelock's books are catalogues of the National Gallery's Dutch (1995, revised in 2014) and Flemish (2005) paintings.
Wheelock holds numerous awards and distinctions in his field. In 1982, he was named Knight Officer in the Order of Orange-Nassau by the Dutch government. In 1996, he received the Minda de Gunzburg Prize for the year's best exhibition catalogue; the Johannes Vermeer Prize for Outstanding Achievement in Dutch art; the Bicentennial Medal from Williams College; and the Dutch-American Achievement Award. In 2006, the Belgian government named him Commander in The Order of Leopold I. In 2015, Williams College awarded him The Kellogg Award for lifetime career achievement, and, in 2018, he received an honorary degree of Doctor of Art from Dickenson College.
READ DR. ARTHUR WHEELOCK'S ESSAY ON REMBRANDT
Stephanie Dickey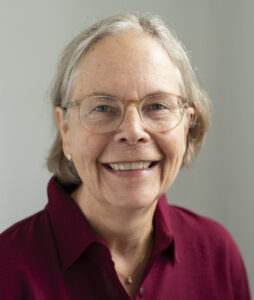 Stephanie Dickey is Professor of Art History and Bader Chair in Northern Baroque Art at Queen's University in Kingston, Canada. She has published and lectured around the world on the art of the early modern Netherlands, especially the work of Rembrandt van Rijn and his circle. She also researches and teaches on the history of portraiture, the history of prints and print collecting, and representations of gender and emotion. Stephanie is currently serving as guest curator for the exhibition Rembrandt in Amsterdam: Creativity and Competition, scheduled to open at the National Gallery of Canada in Ottawa in May 2021 and at the Städel Museum in Frankfurt, Germany, in October 2021. She co-edited the exhibition catalogue, which will be available through Yale University Press beginning in April.