Over the years, the Allentown Art Museum has actively sought to stimulate conversations about important issues that affect our community and our world. We passionately support the belief that art inspires transformative experiences that can lead to a better society.
This Third Thursday, explore our video archive, artwork from our collection, and commentary that shine a light on issues of race and inequality, with a goal of helping to effect positive change. Just as importantly, we will continue to provide a platform for personal expression and societal reflection toward making our community and the world just and equitable.
Danny Simmons
Artist, author, and activist Danny Simmons raps about the power of poetry, his gallery Rush Arts Philadelphia, working with rock bands, and the idea that "nothing is set in boundaries that can't be moved."
Justice Davis, Chloe Cole Wilson & Deirdre Van Walters
Every January, the Museum welcomes visitors to celebrate and engage with African American art, history, and culture. This past Martin Luther King Jr. Day Celebration, Justice Davis performed powerful poetry. Learn more about our Martin Luther King Jr. Day Celebration here.
Collection Highlights
Carrie Mae Weems is among the most important American photographers working today. In addition to creating thoughtful art that engages with issues of race, gender, and inequality, Weems has also cofounded an organization in her home of Syracuse, NY, that advocates against gun violence and established an arts education program there for underserved high school students.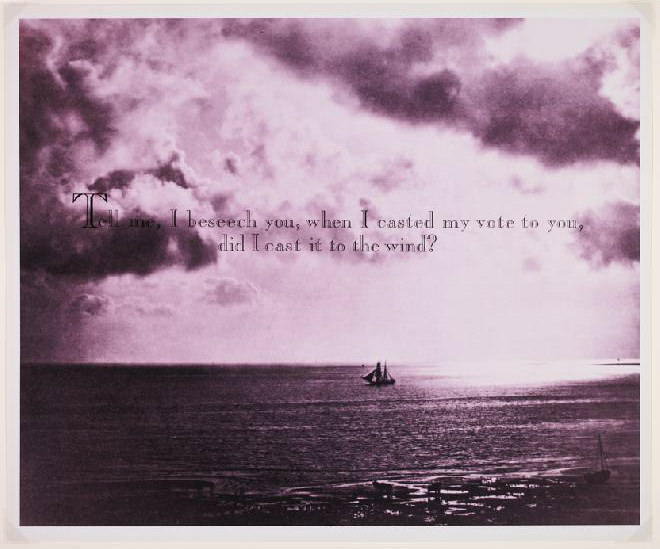 Carrie Mae Weems (American, b. 1953), Tell me, I beseech you, when I casted my vote to you, did I cast it to the wind?, 1996, chromogenic print. Purchase:  The Ardath Rodale Art Acquisition Fund, 2015. (2015.1.1)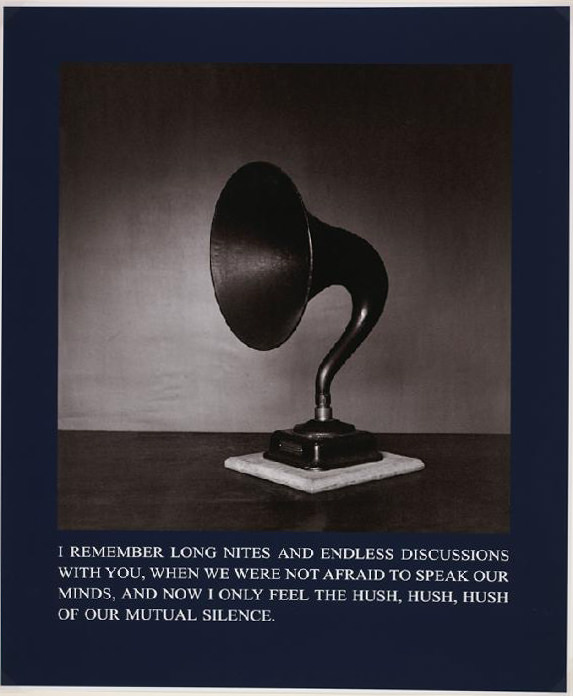 Carrie Mae Weems (American, b. 1953), Hush of Our Silence from In the Year Three: Exit Art Portfolio 2003, 2003, chromogenic print. Purchase:  The Ardath Rodale Art Acquisition Fund, 2015. (2015.1.2)
The Museum hosted the traveling exhibition Carrie Mae Weems: Strategies of Engagement January 13 through May 5, 2019. Learn more here. Inspired by the works in the traveling Carrie Mae Weems exhibition, Yolanda Wisher, Ashley Davis, and Raena Shirali wove words together that addressed identity, power, society, and art:
Empowering Knowledge & Creativity
Also, follow along on our Instagram and Facebook story beginning at 5pm.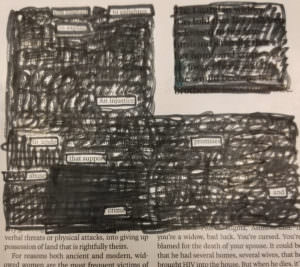 Blackout Poetry
Create powerful artwork with old books, magazines, and newspapers with blackout poetry. Redact words until a visual poem is formed.
DOWNLOAD PRINTABLE INSTRUCTIONS
Community Resources
Utilize these local organizations to enhance your message and ensure that your voice is heard:
Promise Neighborhoods
From Allentown to Bethlehem and Easton, Promise Neighborhoods are aspirational neighborhoods committed to the success of children, from cradle to career.
LEARN ABOUT PROMISE NEIGHBORHOODS
Make the Road
Make the Road Pennsylvania is dedicated to organizing the working class in Latino communities, building power for Justice.
LEARN ABOUT MAKE THE ROAD
---
In light of Juneteenth, Third Thursday will extend into June 19, 2020.
For access to more videos, artwork, and commentary, click the button below.
EXPLORE NOW
Read the Allentown Art Museum's statement on our commitment to bringing people together to share perspectives and foster a deeper understanding of one another and the world around us at here.