January 19 through September 20, 2020
Rodale, Scheller & Fowler Galleries
Color & Complexity is the first exhibition to celebrate Durham Press's thirty years of innovative and experimental printmaking. Founded in 1988 by master printer Jean-Paul Russell and co-owned with partner and wife Ann Marshall, the Bucks County, Pennsylvania, workshop and publisher is internationally recognized. In collaborating with artists, Durham Press develops unique methods to suit each project, whether that involves creating hundreds of intricately carved and shaped woodblocks or marking a metal plate with a bulldozer.
This exhibition will not only feature Durham Press's monoprints, portfolios, and the large-scale masterpieces of printmaking for which they are best known, but will also reveal aspects of the process through the display of blocks and matrixes. Color & Complexity highlights an impressive body of work from across Durham Press's history, including prints by some of today's most groundbreaking artists, such as Hurvin Anderson, Polly Apfelbaum, Chitra Ganesh, John Giorno, Jacob Hashimoto, Michael Heizer, Emil Lukas, Beatriz Milhazes, and Mickalene Thomas. Many of these artists have been returning to Durham Press for years and even decades, noting that the supportiveness and experimental nature of their experience often influences the development of their artwork in other media.
---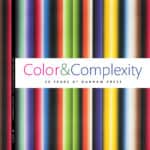 Color & Complexity: 30 Years at Durham Press Catalog
This exhibition features an accompanying catalog available for purchase in our Museum Store, by phone at 610-432-4333, ext. 113, and by email at syurkanin@allentownartmuseum.org.
---
Sultana's Dream
Listen to Sultana's Dream by Rokeya Sakhawat Hossain, as read by Mariam Ghani. This text inspired artist Chitra Ganesh's portfolio of the same name.
Artwork: Chitra Ganesh, Refugees and Queen from the portfolio Sultana's Dream, 2018. Linocut. © Chitra Ganesh / Durham Press, 2018
VIEW EXHIBITION COMMUNITY RESPONSE GALLERY
Featured image: Chitra Ganesh (American, b. 1975), Prophecy, 2019, screenprint. © Chitra Ganesh/ Durham Press, 2019
---
Color & Complexity is supported through the generosity of the County of Lehigh, the Amaranth Foundation and Joan Miller Moran, Francie Bishop Good and David Horvitz, SOTA (Society of the Arts), Nancy Light, William and Mary Ann Heydt, and Tony and Nancy Odorski.
Additional support is provided by the Harry C. Trexler Trust, the Julius and Katheryn Hommer Foundation, the Century Fund, the Bernard and Audrey Berman Foundation, the Leon C. and June W. Holt Endowment, the Pennsylvania Council on the Arts, the National Endowment for the Arts, and Friends of the Museum.