Rotation 4: December 11, 2020 through May 23, 2021
Ongoing rotations through May 2022
Decorative Arts Corridor
With gleaming gold thread and bold embroidery, this installation explores Japan's rich textile traditions as well as the legacy of Western collectors.
Japan's stylized aesthetic looked fresh and modern to Western eyes at the turn of the twentieth century. Many American collectors—among them architect Frank Lloyd Wright, whose Library from the Little House is on view at the Museum—developed a taste for Japanese art that included textiles. Valued as home decor and exhibited in museums, these textiles were admired for their handcraft and as sources of creative inspiration.
This series of rotations features highlights from the Museum's Japanese textile holdings, and will continue to introduce new groups of textiles every few months through May 2022.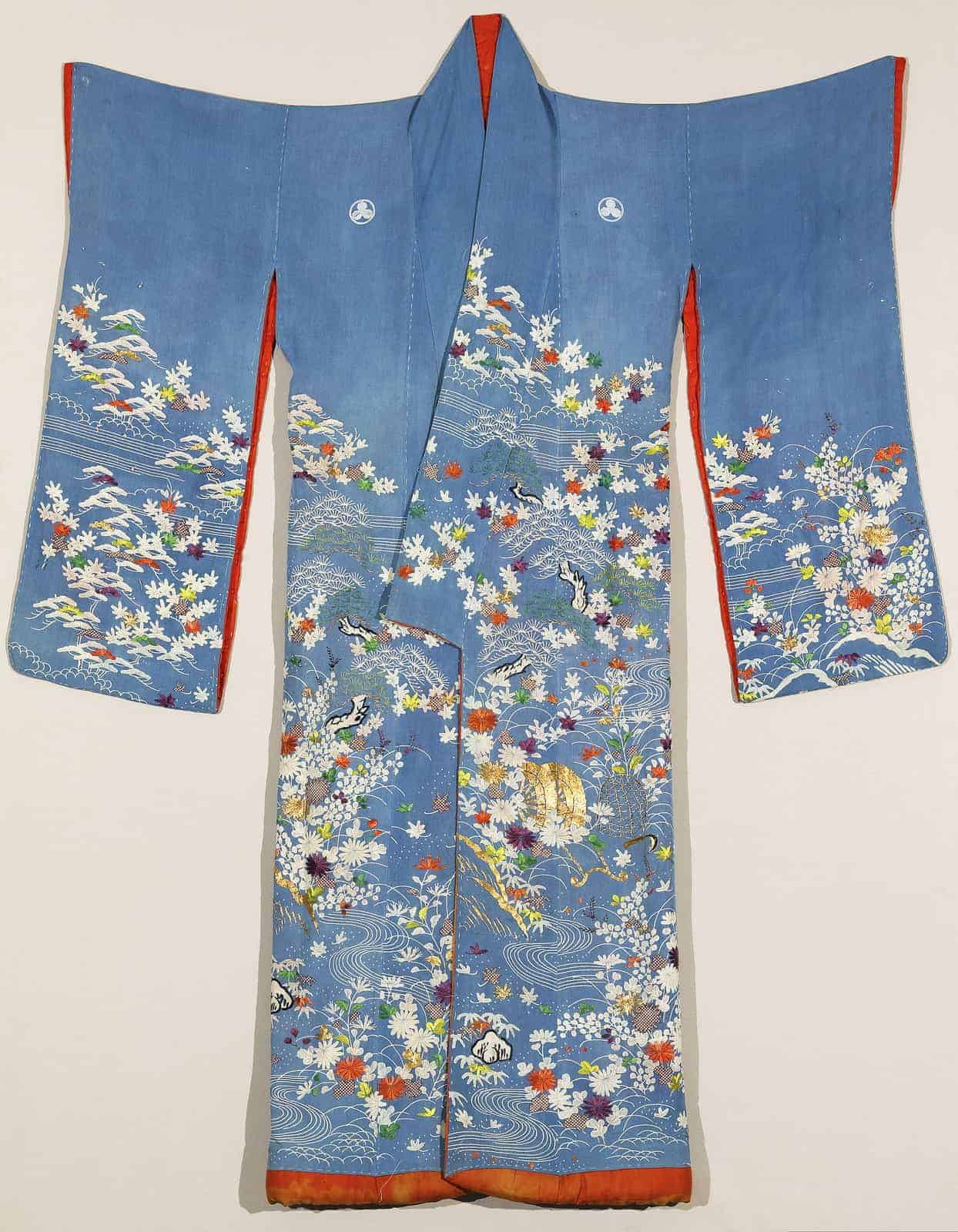 Rotation 1: Japanese, Furisode, 1800-1850, resist dyed and yuzen printed silk crepe with silk and metal-wrapped thread couching and stain stitch embroidery. Gift of Louise McKelvy Walker, 1990. (1990.21.89)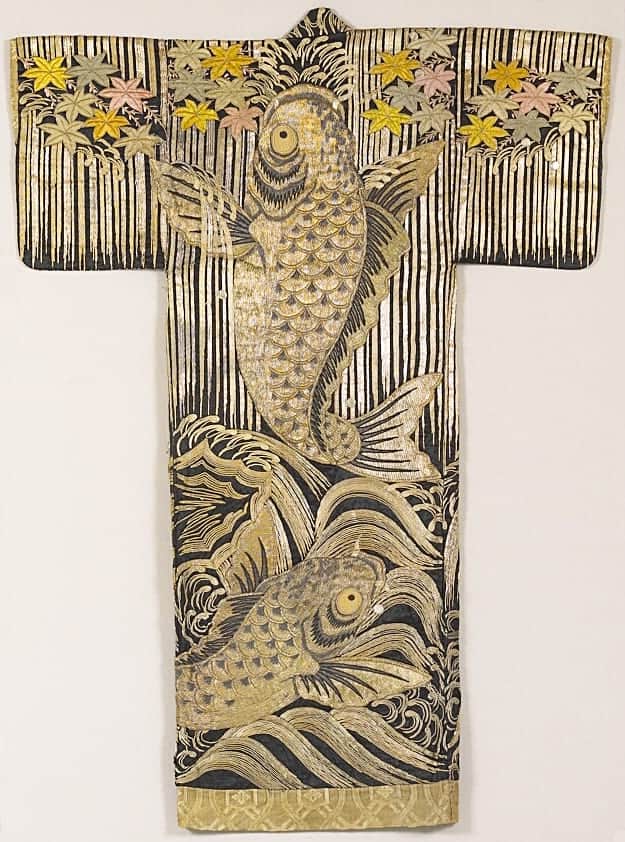 Rotation 3: Japanese, Kabuki Costume, early 1900s, silk and cotton satin weave with silk applique, silk satin stitch embroidery, and metal wrapped thread couching. Gift of Mr. and Mrs. A. E. Robert Friedman, 1973. (1973.8)
Featured image: Japanese, Panel (detail), nineteenth century, silk brocade with linen plain weave lining. Gift of Louise McKelvy Walker, 1990. (1990.21.75)
---
Collecting Across Cultures is supported through the generosity of the Harry C. Trexler Trust, the Julius and Katheryn Hommer Foundation, the Century Fund, the Bernard and Audrey Berman Foundation, the Leon C. and June W. Holt Endowment, the Martin Guitar Charitable Foundation, the County of Lehigh, the Keystone Foundation, the Allentown Art Museum Auxiliary, the Society of the Arts (SOTA), the Pennsylvania Council on the Arts, the National Endowment for the Arts, and the Friends of the Museum.