September 9, 2018 through January 6, 2019
Fuller Gallery
In the Soviet Union, photojournalists were told to create images that showed their country's progress toward a bright future. This exhibition examined the role of truth and censorship in the work of two important Soviet photojournalists, Dmitri Baltermants and Mark Markov-Grinberg.
Baltermants (1912-1990) spent forty-five years on the staff of Ogonyok, a popular magazine similar to Life. Promoted to editor of photography in 1965, he held major influence over how Soviet citizens understood themselves and their place in the world.
Markov-Grinberg (1907-2006) was among the hugely successful photojournalists of the 1930s, known for his heroic images of laborers.
Together their careers spanned varying political climates, from the repressive Stalin years to the relative openness of the 1960s.
While the Soviet Union did not recognize photographers such as Markov-Grinberg and Baltermants as artists, their work played a key role in forging Soviet identity in the midst of political turmoil.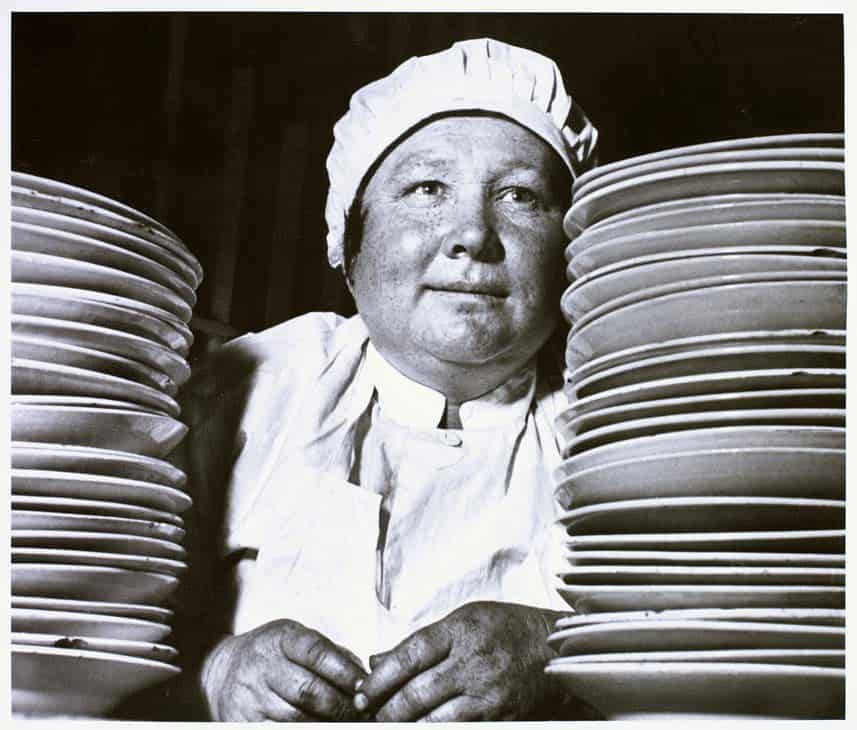 Mark Markov-Grinberg (Russian, 1907-2003), The Cook (alternatively, The Kitchen), 1930, printed later, ferrotyped gelatin silver print. Allentown Art Museum, gift of Steve K. Miller and Yasemin Miller, 2007. (2007.27.5)
Featured image: Dmitri Baltermants (Russian, 1912-1990), Test Pilot Ahmet Khan Sultan, Twice Hero of the Soviet Union, 1961, printed 2003, gelatin silver print. Allentown Art Museum, gift of Jon and Nicky Ungar, 2015. (2015.19.151)
---
The Soviet Lens is supported through the generosity of the Harry C. Trexler Trust, Julius and Katheryn Hommer Foundation, The Century Fund, Bernard and Audrey Berman Foundation, Leon C. and June W. Holt Endowment, Martin Guitar Charitable Foundation, Pennsylvania Council on the Arts, National Endowment for the Arts and the Friends of the Museum.