Mother's Day is May 10, 2020! Share your creativity with the mothers in your life with our DIY gift guide.
Pop-Up Cards
Pop-up cards are an easy way to add a little extra 'wow' to your Mother's Day gifts.
MAKE POP-UP CARDS
Peter Coffin, American, Untitled (Spiral, Pop-Up Photo Album) from the Peter Norton Family Christmas Project, 2006, Mixed media multiple. Gift of David Mickenberg, 2018. (2018.13.4)
Paper Bouquet
Flowers are a classic Mother's Day tradition. Although you may not be able to go out and buy fresh flowers, you can make paper flowers in your home.
CREATE A PAPER BOUQUET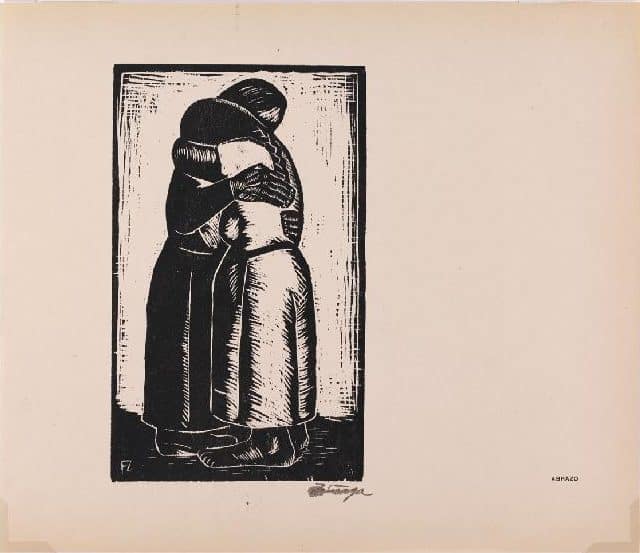 Francisco, Zúñiga (Mexican, 1912-1998), El Abrazo from the portfolio Grabados en Madera, 1934, woodcut. Purchase: Gift of Paul K. Kania, 2018. 2018.015.001
"Color our Collection" Card
Let pieces from our collection inspire you. Color this page inspired by Zúñiga Francisco's El Abrazo from the portfolio Grabados en Madera and include a custom message for your mother.
COLOR OUR COLLECTION
Exclusive Mother's Day eCards
Download eCards featuring works from our collection to send to mothers by email or text.
DOWNLOAD ECARDS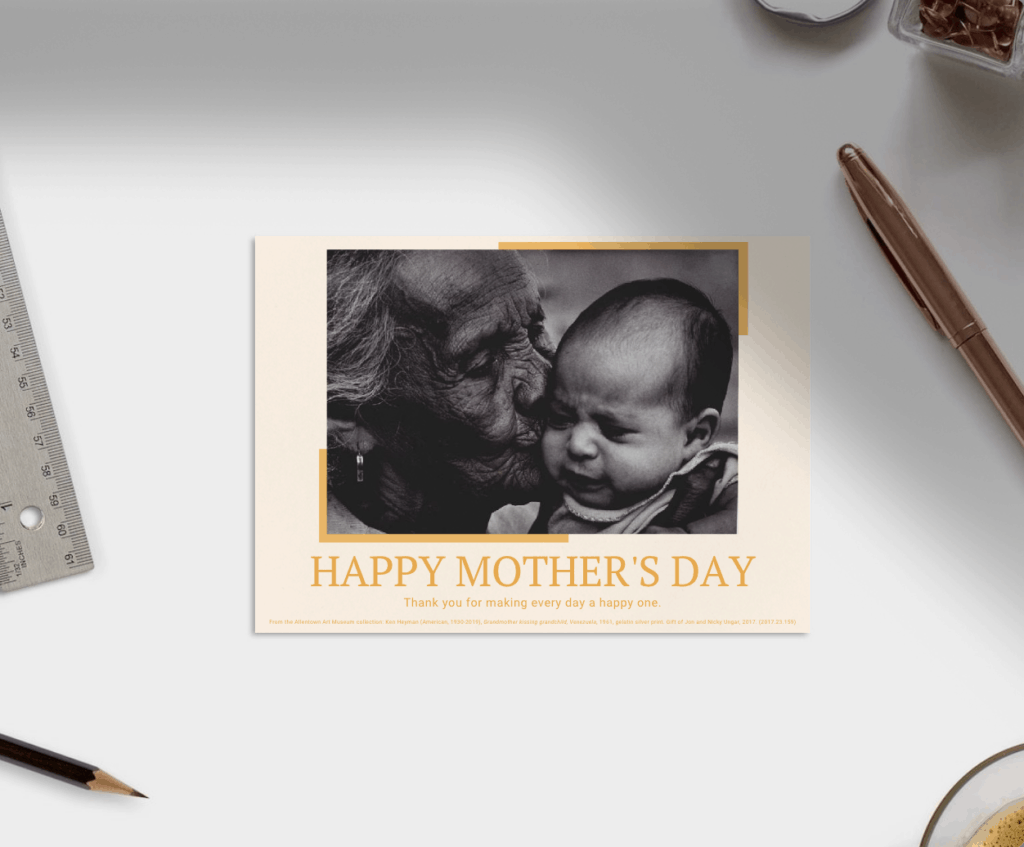 Share your creations with us on social media by tagging us at @AtownArtMuseum and #AAMatHome!