This online Third Thursday the Allentown Art Museum celebrates Hispanic Heritage Month!

Artists in the House: Art, Power, and Migration

The dynamics of power in colonialization and migration are complex and nuanced and are often reflected in art across regions and time. On October 14, 2018, Angel Suarez-Rosado, Scherezade Garcia, and Nestor Armando Gil delved into their own work, dissecting art, power, and migration.
Our America: The Latino Presence in American Art
Graphic Works, an episode in the Our America: The Latino Presence in American Art podcast series, discusses the powerful effects these images have and its celebration of civil rights.
LISTEN IN ENGLISH LISTEN IN ESPAÑOL
The power of the graphics discussed in this episode can also be seen in Enrique Chagoya's The Ghosts of Borderlandia. "The imagery in this codex refers to the borders that people build between themselves. There are physical and invisible borders. They may be between social classes, genders, religions, ethnicities, and cultures. In this codex, people's eyes are hidden behind a wall or underground to symbolize the lack of sight that those borders create. The invisible borders create stereotypes that dehumanize the 'other' and create an 'us vs. them' context," explains Enrique Chagoya.
View More Art by Hispanic & Latino American Artists
Please note, some works may be inappropriate for children.
Learning Español Through Art

Arte en Español invites English and Spanish speaking children to Spanish story time, led by the Spanish Immersion Learning Center, and art making inspired by the story and a piece in our collection.
WATCH ALL EPISODES
Hispanic Heritage Art Making
The Fashion of Frida Kahlo: Paper Dolls
Create a paper doll inspired by Frida Kahlo.
PLAY DRESS-UP
Salt Dough Alebrijes
Alebrijes are painted animal sculptures inspired by Mexican Folk Art. Make your own Alebrije sculptures with salt dough.
MAKE YOUR OWN ALEBRIJES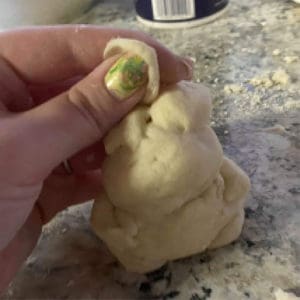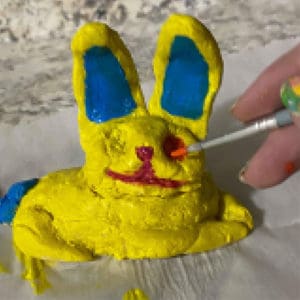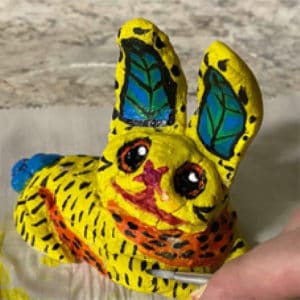 Hispanic Heritage Trivia