To mark the closing of his Community Gallery exhibition Conectando Intenciones/Connecting Intentions, artist Daniel Djuro-Goiricelaya will lead a panel discussion with other contemporary artists on Sunday, October 15, 1–2 p.m. Meet the artists participating in the conversation: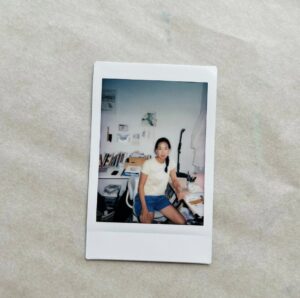 Jesse Ng
Jesse Ng is a visual artist based in Brooklyn, New York, and originally from Colorado. She received her BFA from New York University in 2011 and has since exhibited around NYC and internationally.
She is also an imaging specialist at the Imaging Department at the MET.
Osvaldo Pontón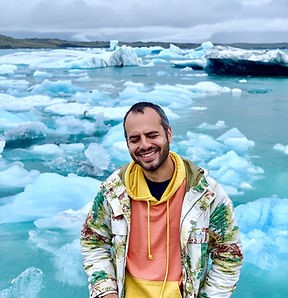 Osvaldo Pontón is a Venezuelan photographer living and working in New York. He enjoys illustration, embroidery, and most animals. His clients include Vogue Mx, Hugo Boss, New Balance, R29, Outdoor Voices, One, Rhone, Shön, Alpha, Eloquii, Monica Sordo, L'Officiel, Voz, Amazon.

Nicasio Andarade
Nicasio Andrade, born in Maracaibo, Venezuela, in 1985, is a graphic designer and illustrator. In 2014, Nicasio moved to New York City to explore new opportunities and contribute to its vibrant cultural scene. He's a member of the prestigious Society of Illustrators and works as a senior designer at World Wrestling Entertainment (WWE)'s Creative Services department.
Nicasio's creative journey began during his university years, and he's accumulated a wealth of experience working on diverse projects for public institutions like the Museum of Contemporary Art of Zulia and various regional, national, and international brands. Notably, he was involved in Coca-Cola's "La Ruta Coca-Cola" social responsibility program in his hometown. His artistic talent earned recognition in 2006 when he received two awards at the Second National Graphic Design Salon in Maracaibo.
In 2015 he held the solo exhibition "We Come in Peace," featuring conceptual illustrations of outer space and extraterrestrial life, showcased at El Patio de mi Casa in Harlem, New York. Most recently, Nicasio held a solo exhibition called Intelligible-Unintelligible showcased in his hometown in August of this year.
Alison Causer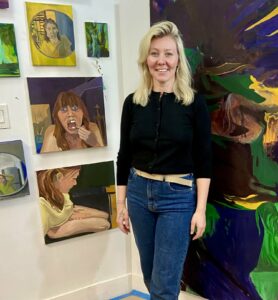 Alison Causer paints imagined landscapes that reflect the feminine connection to nature. Her paintings, which take the form of oil on canvas and plaster on wood panels, come from research and the emerging unnamable sensations from within her body.
She received her MFA from the New York Studio School in 2021 and her BFA in 2005 from the Columbus College of Art and Design in Columbus, Ohio. She has participated in exhibitions at Galleria Ca' d'ORO and the Painting Center in New York City; Mark Borghi Gallery in Sag Harbor, NY; PAC Marseille in Marseille, France; and Woodstock Museum in Woodstock, NY.
Alison has lectured and led workshops for SUNY at New Paltz and the Art Students of New York, where she continues to teach. She has attended residencies at Salem Art Works, the League Residency at Vyt, and the New York Studio School Dumbo Studio and Gallery Program.
Alison currently lives and works in New York City.
Elisa Elvira Bermudez
A former reporter turned Spanish teacher, Elisa Elvira was born in Maracaibo, Venezuela, in 1981. She was raised in the capital, Caracas, surrounded by psychology books, all sorts of music and art, a camera, a typewriter (eventually a Macintosh), newspapers, and magazines. Elisa left Venezuela on January 4, 2000, at the age of 18 with the first wave of Venezuelan migrants who were uncertain about the future of the country. She studied international journalism in Philadelphia and briefly worked with the Associated Press and Reporters Without Borders. In addition to photojournalism and street photography, she also practices food photography. Beside a passion for photography, languages, and journalism, Elisa also loves to learn, teach, and play hand drums.